Dillon Widell may have only just celebrated his first birthday, but — thanks to his mother, Barette — he's got a nursery filled with enough inspiration to fuel a lifetime of adventure. "I wanted to create a room for Dillon that would allow his imagination to run wild, and where he'd feel he was in his own little world," she says of the space's safari theme.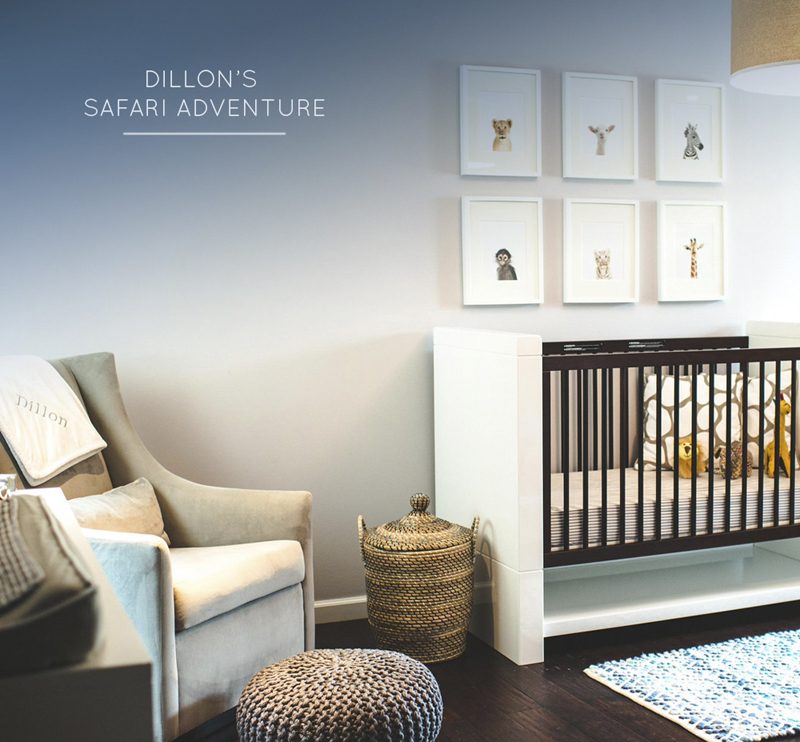 Located in Philadelphia's Northern Liberties, the nursery is home to a plethora of furry and feathered friends: there's an elephant hamper next to the crib, a gorilla on the daybed, a little yellow giraffe and a friendly lion at Dillon's pillow. "There are so many things in this room that I love," says Barette. "The safari-themed Gucci scarf was my mom's, for example, and I used to wear it all the time. It always reminded me of my grandmother, who was from South Africa. I'm so thankful I could have a piece with such meaning and history for Dillon's room. "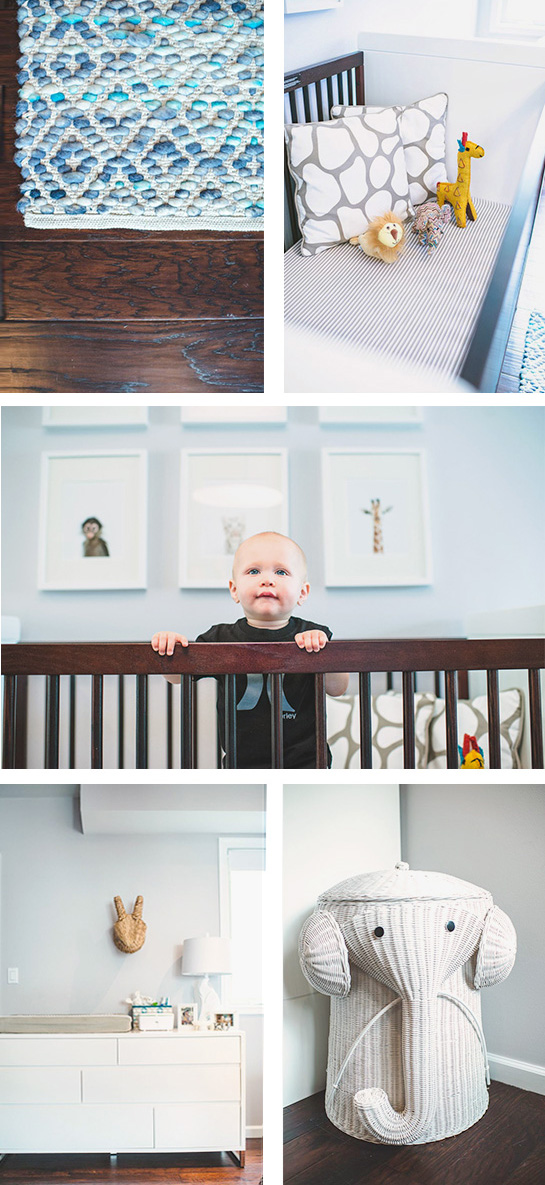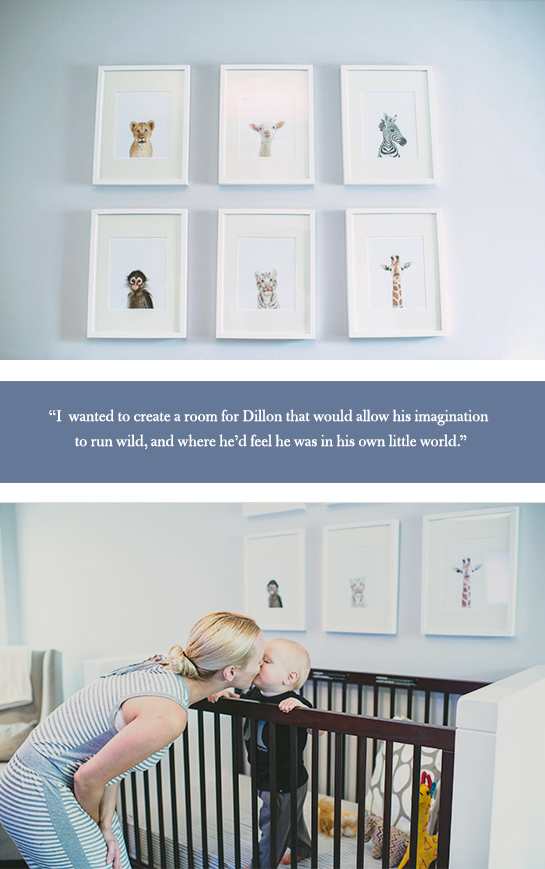 As for the six Little Darlings above the crib, she says, "I saw the prints online while researching nurseries and just knew I needed to get them — each time I looked at them, they put a huge smile on my face. In the end, I decided to put them above Dillon's bed, thinking that once he was old enough, he'd look up and smile at them before falling asleep."
Wishing you sweet dreams and happy adventuring, Dillon.