Los Angeles-based furniture designer Matt Monroe has a background in fine art, and it shows. An experienced sculptor and carpenter, his specially-built creations are expertly and elegantly crafted without a hint of pretension. A few of our favorites: custom-upholstered tree trunk stools; a White Oak coffee table with splayed copper legs; and a handsome wooden rocker just right for a nursery.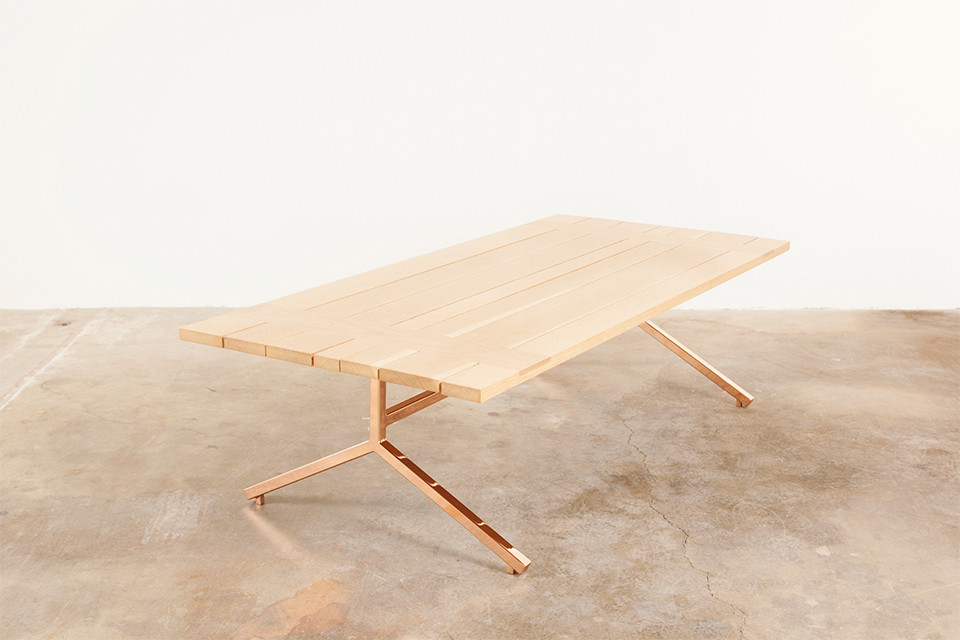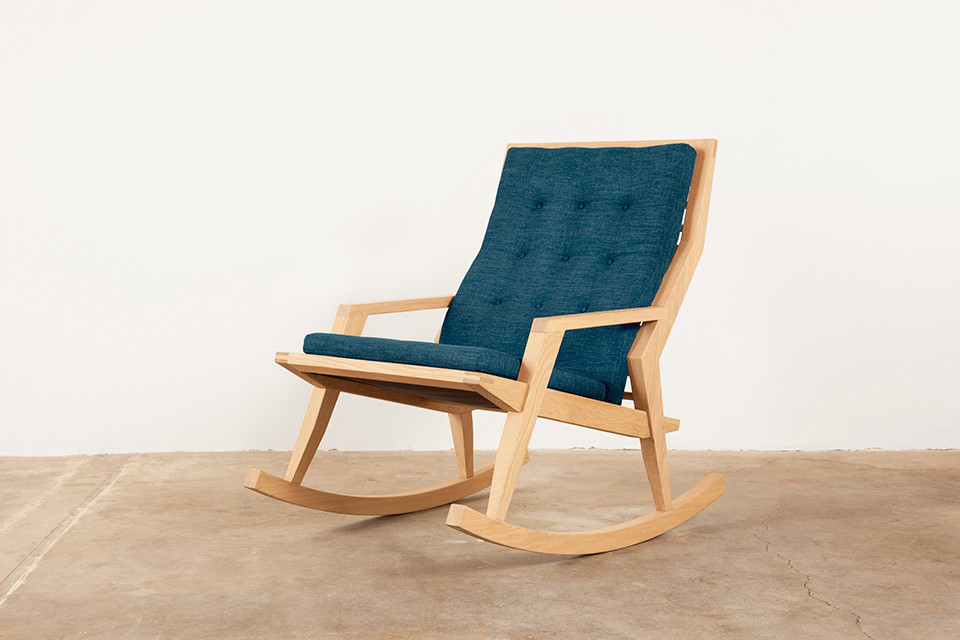 If Matt's pieces look familiar, it may be because they're the building blocks of our beloved Buffalo dining room – Matt's rustic log bench makes an appearance in this playful homage to our Wolf Pups, too. And if his furniture wasn't beautiful enough on its own, it's recently been joined by a collection of handmade toys – including a maple rocking horse and a herd of tiny "robot horses" – constructed of hardwood and cotton rope. Its minimalist design at its finest – and its most fun.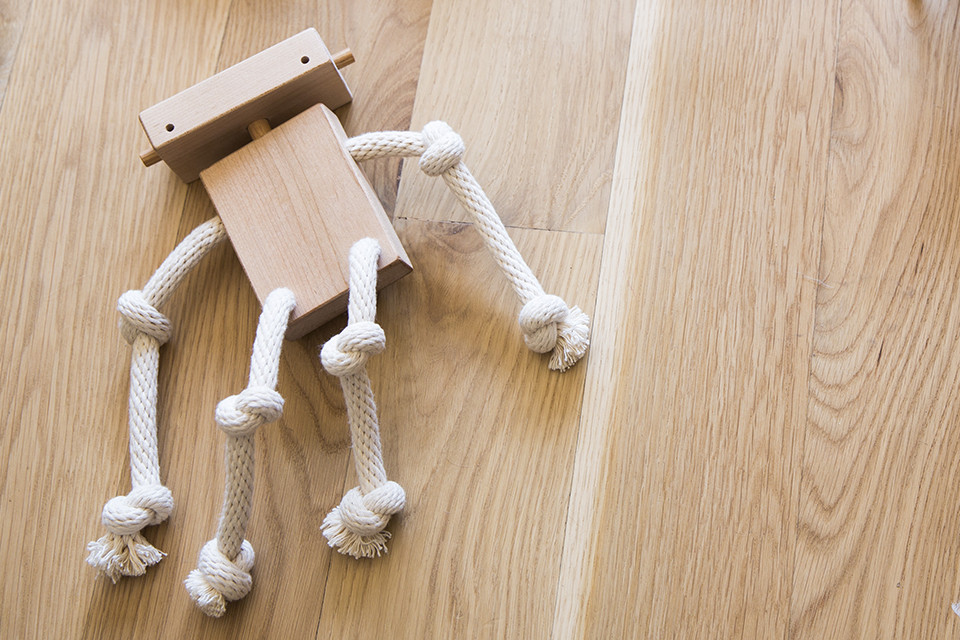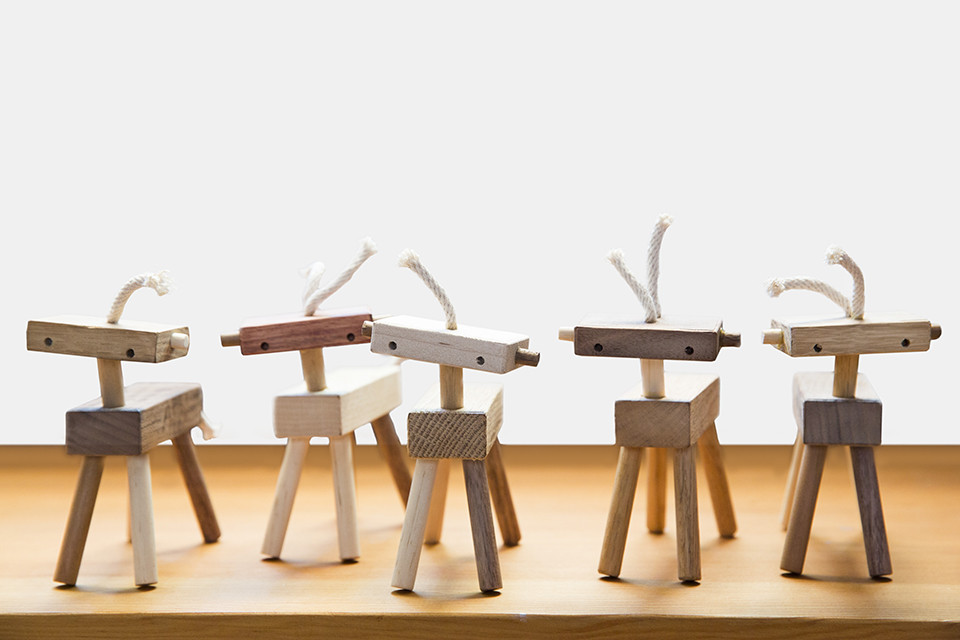 See more at Monroe Workshop.
From top to bottom: Paperback Stump Stool, $500; Seawall Coffee Table, $3000; Haverhill Rocker, $2750; Robot Monkey Rocking Horse, $195; Robot Monkey, $45; Herd of Mini Robot Horses, $25-50.