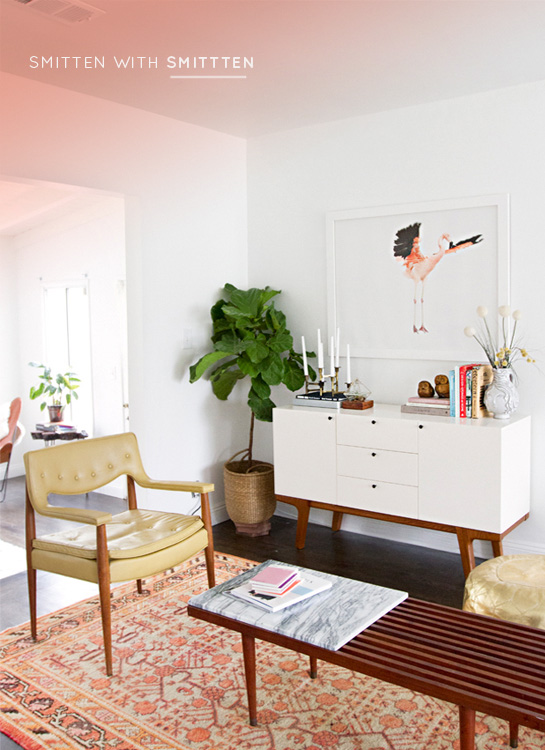 It's no secret that designer and stylist Sarah Sherman Samuel is something of a miracle worker when it comes to home renovation. (For starters, check out her handiwork in this Lake Michigan cabin kitchen.) Now that she and her husband Rupert have relocated to Los Angeles, we've loved following the restoration of their new home on Sarah's blog, Smitten Studio. We're particularly fond of the way the couple have chosen to display Flying Flamingo in their newly-finished living room, alongside a Khotan Rug that complements her pink plumage perfectly.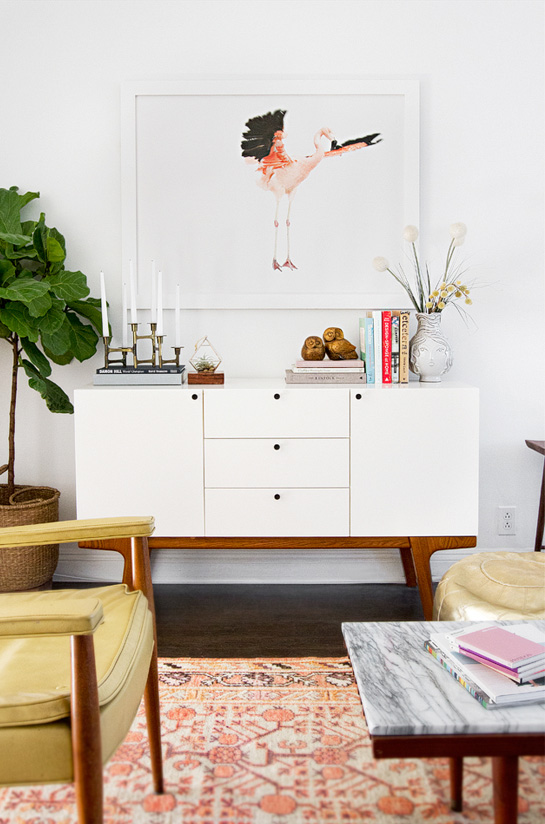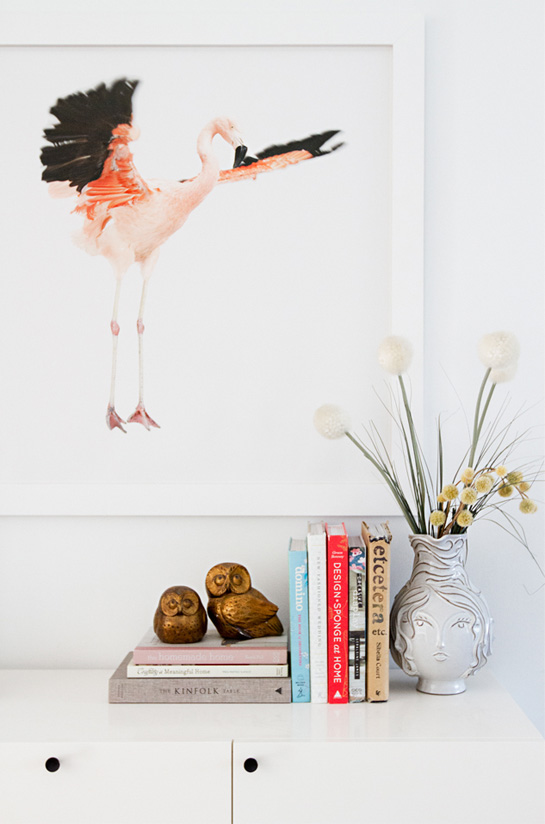 We're tickled pink. Thanks, Sarah!
Photographs and styling by Sarah Sherman Samuel.