You might notice that our latest Nursery Project packs a little extra punch—and not just for its energizing hodgepodge of patterns or its cheerful color palette, accented with hits of saffron and rose. Today, in addition to offering a peek at this sweet, serene space, we're excited to unveil our brand new series: Kindred.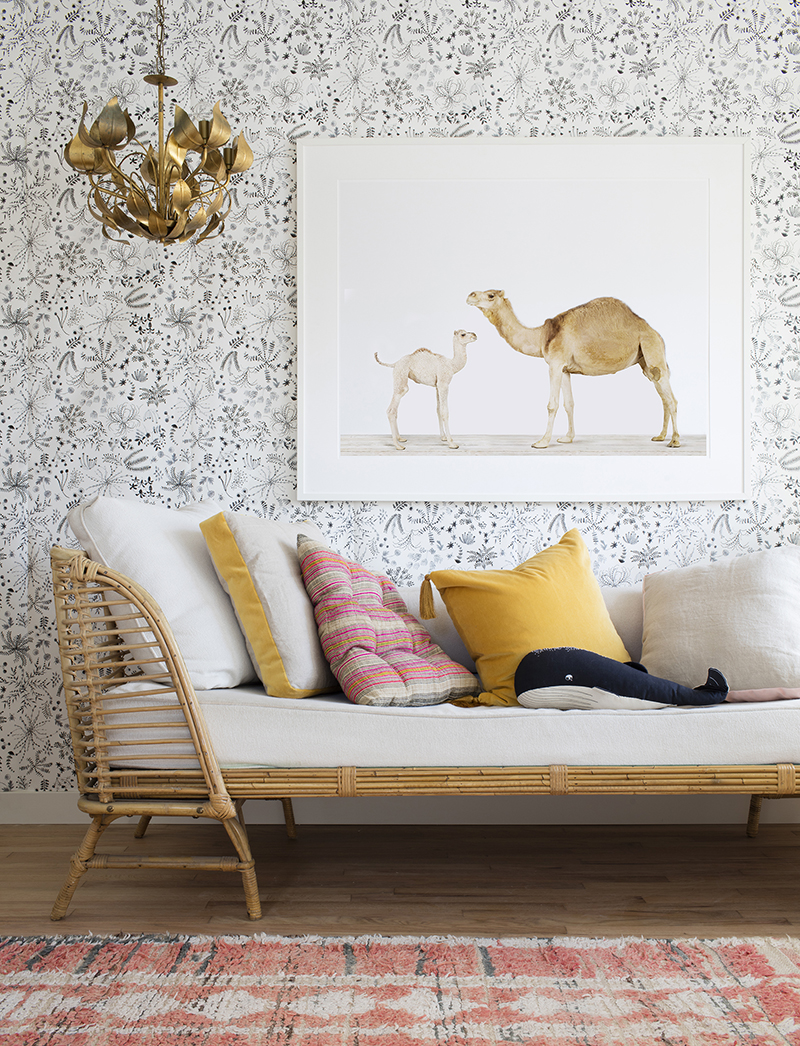 Comprised of four prints to start (Kindred Tigers, Kindred Sheep, Kindred Kangaroos, and, shown here, Kindred Camels), the Kindred series showcases the tender, loving bond between parent and child. So naturally, we figured, what more appropriate place for them to make their debut than in a bright, sun-splashed nursery, freshly designed to welcome a lucky family's newest member?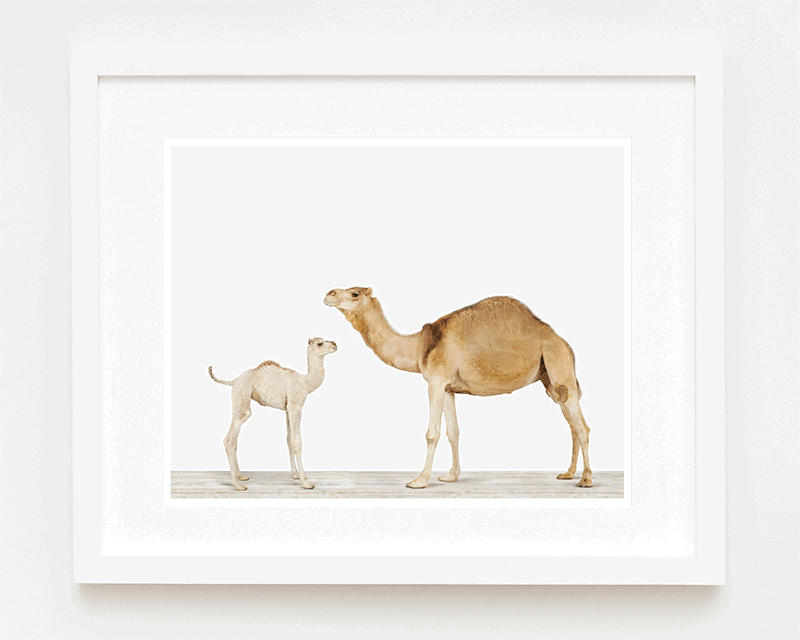 For this room, we joined forces with Victoria Smith, the author of the wildly popular — and always inspiring — blog, Sfgirlbybay. (Happily for us, she's now living in LA.) Victoria played a significant role in shaping this new space with her recently launched shop, Super Marché, that supplied some of its most standout pieces: the dreamy rattan daybed with its hand-stitched tufted pillows, for one, and the painted vintage chandelier found at a French flea market, too.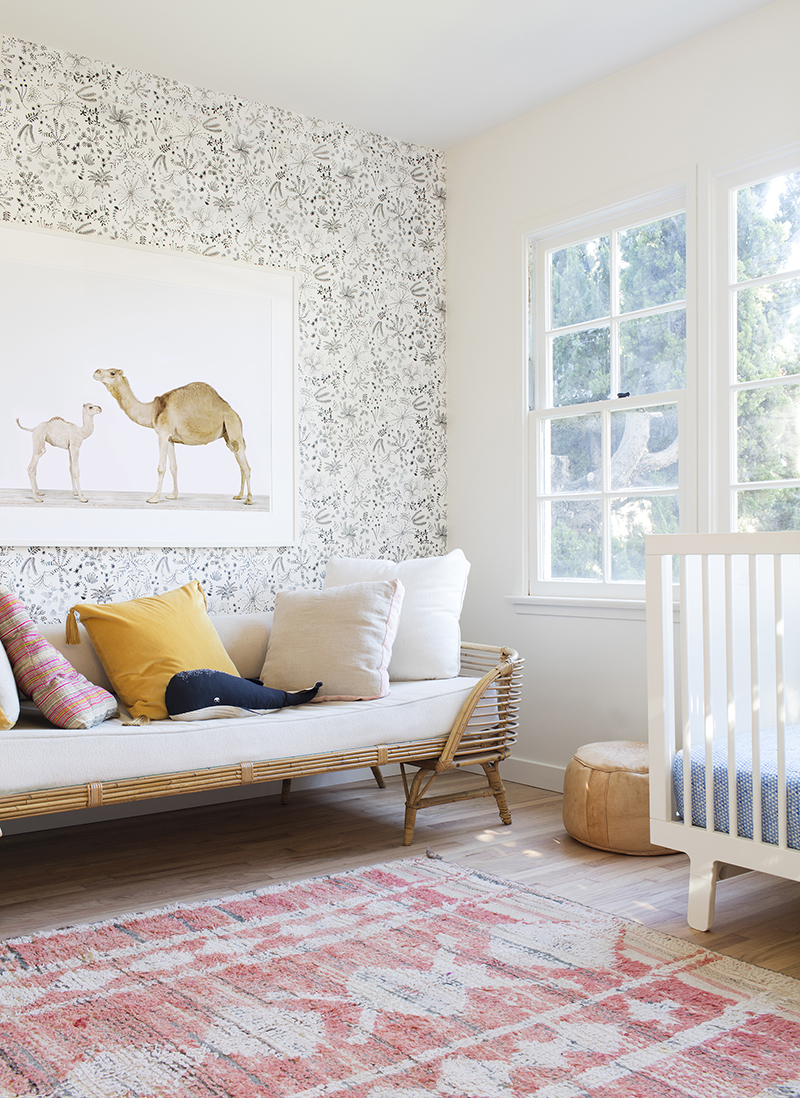 The shop, which Victoria stocks with the help of Elsie Green, is filled with vintage finds impeccably curated to fit a vibe she refers to as "eclectic modern bohemian" — and that's just what informed the look and feel of this nursery. To complement the rustic elegance of the daybed (and the playfulness of its colorful cushions) we chose a tasseled Moroccan rug in shades of pink and cream, and a hand-embroidered cotton whale, who is, as described, "quite big, but very kind."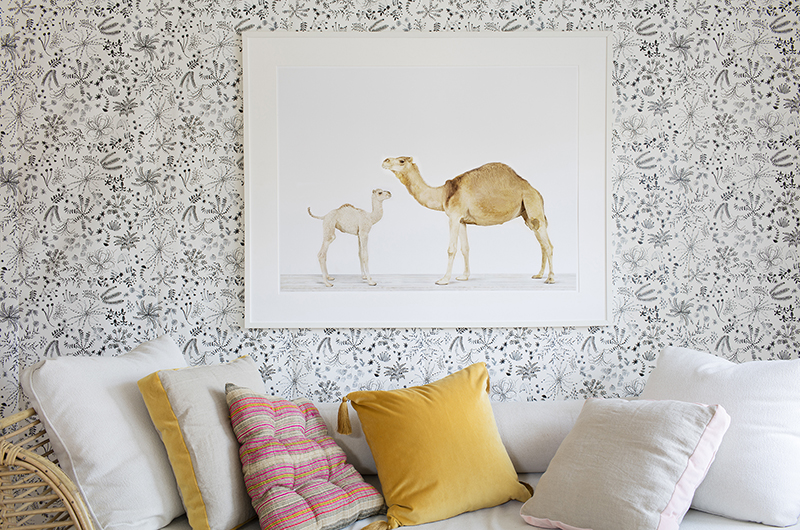 Nearby, a classic Oeuf Sparrow crib with handmade bedding encourages deep, restful sleep; on the opposite wall, an Oceanscape — part of Montrose and Merrick, a new series of large-scale photographs by Sharon and designer Heidi Merrick — contributes an additional lulling moment of quiet.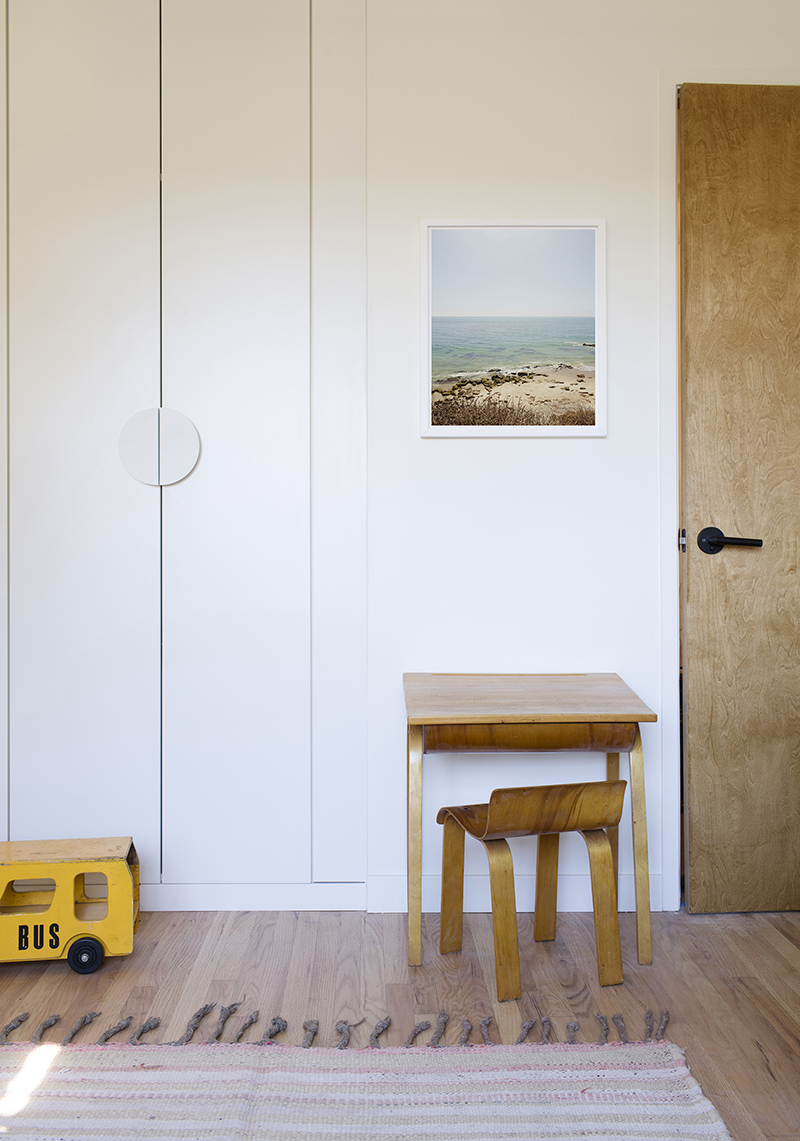 Meanwhile, the room's joyful patchwork was rounded out with a spunky printed wallpaper. In the end, we thought it set just the right sort of scene for greeting a curious baby camel and her devoted, ever-doting parent.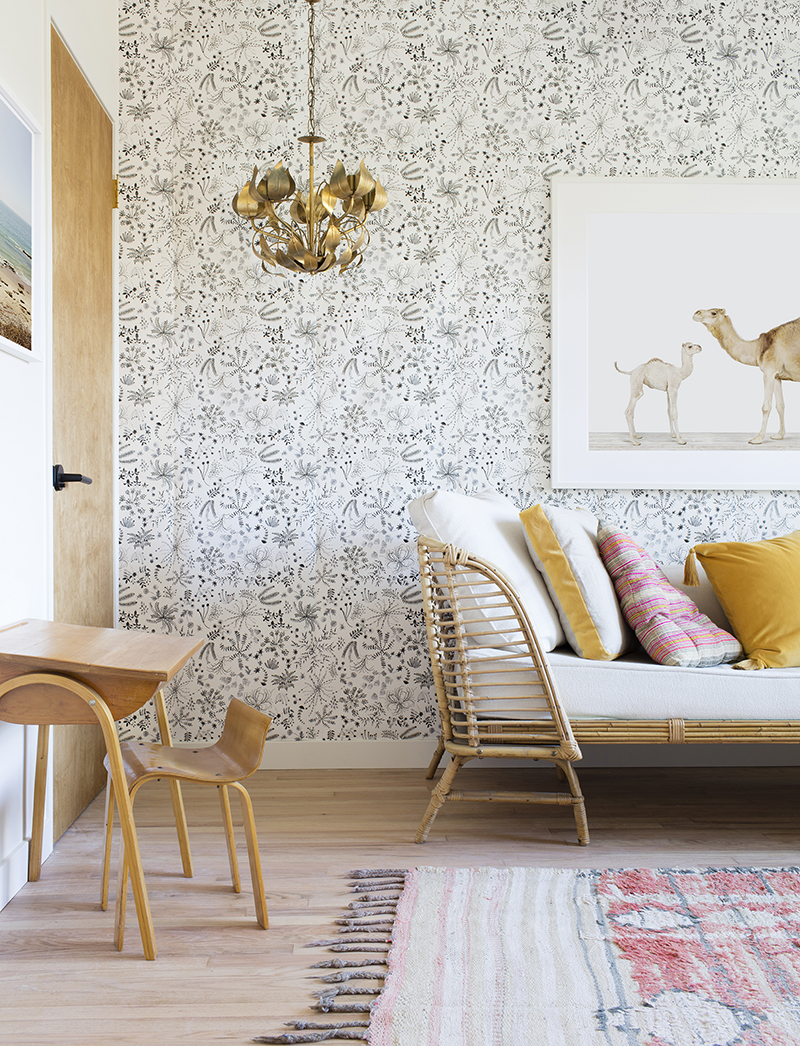 We couldn't be happier to introduce our Kindred friends to The Animal Print Shop family. Find Kindred Camels— and the rest of the Kindred series — here. See more of the Animal Print Shop's Nursery Projects in our archives, and follow us on Instagram for exclusive sneak peeks (@theanimalprintshop) #theanimalprintshopnurseryproject
SaveSave