Awash in calming neutrals, baby Catarina's Brooklyn nursery looks like a perfect setting for peaceful play. "Catarina's parents love to travel, and have always had a special place in their hearts for animals," says Chelsea Reale, one-third of the team behind children's interior design firm Sissy + Marley. "That, along with the soothing color palette, was the inspiration for the space."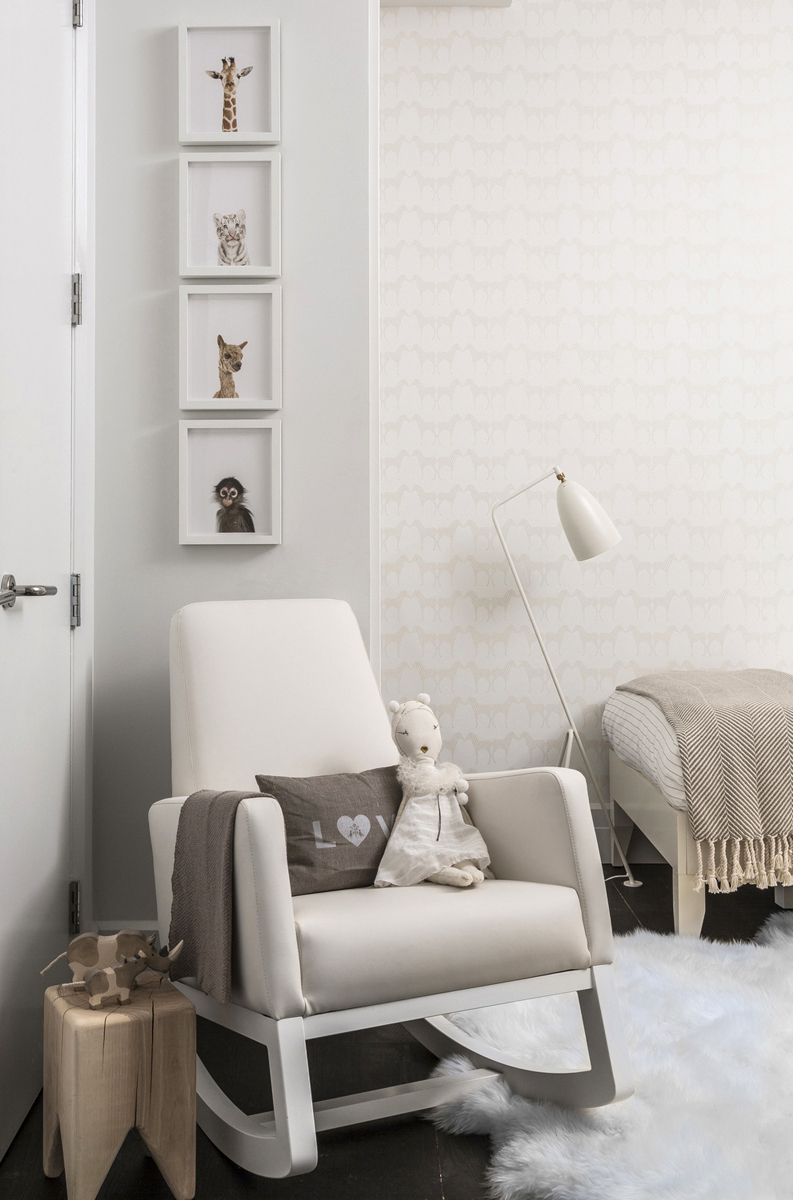 With Sissy + Marley's new ZEE wallpaper making its debut as its backdrop, the designers added an assortment of cheerful accents to bring the room to life — including five little faces we happen to know well. "We adore the Baby Elephant print, and can never resist using it," Chelsea says. "The built-in shelves seemed like a clever space for him to live." Meanwhile, Baby Giraffe Little Darling, Baby White Tiger Little Darling, Baby Alpaca Little Darling, and Baby Monkey Little Darling keep watch nearby.
 "Catarina's big sisters — and the entire family — were over the moon," says Chelsea. "And, of course, the animals made everyone's hearts melt, as they always do."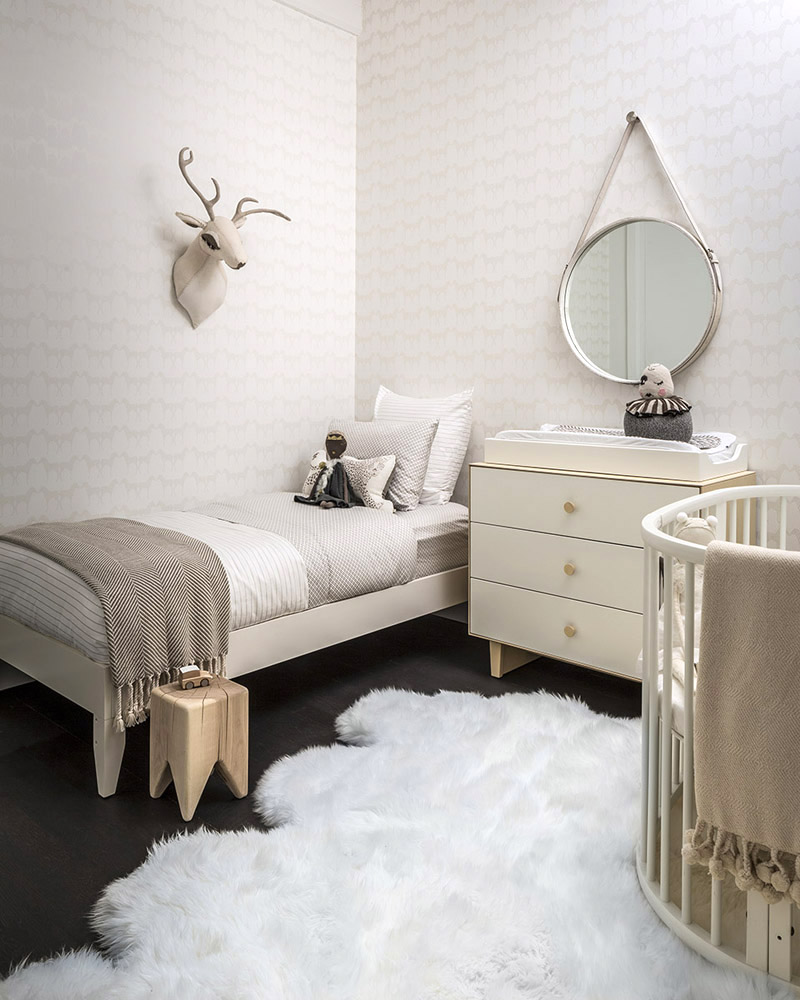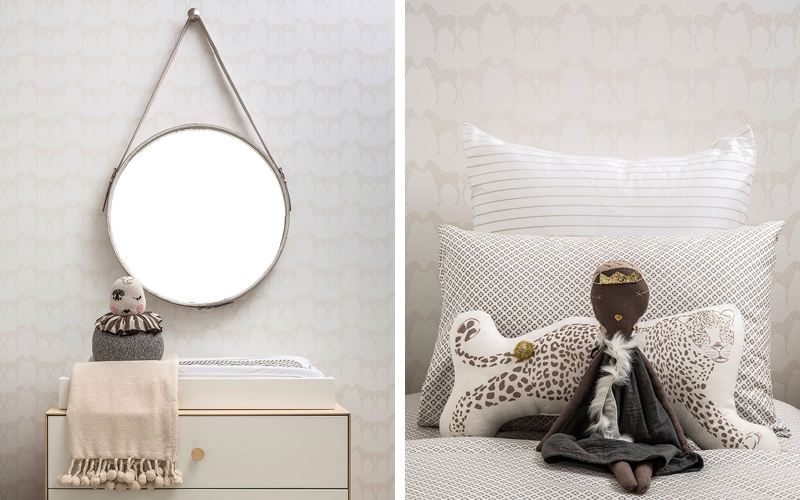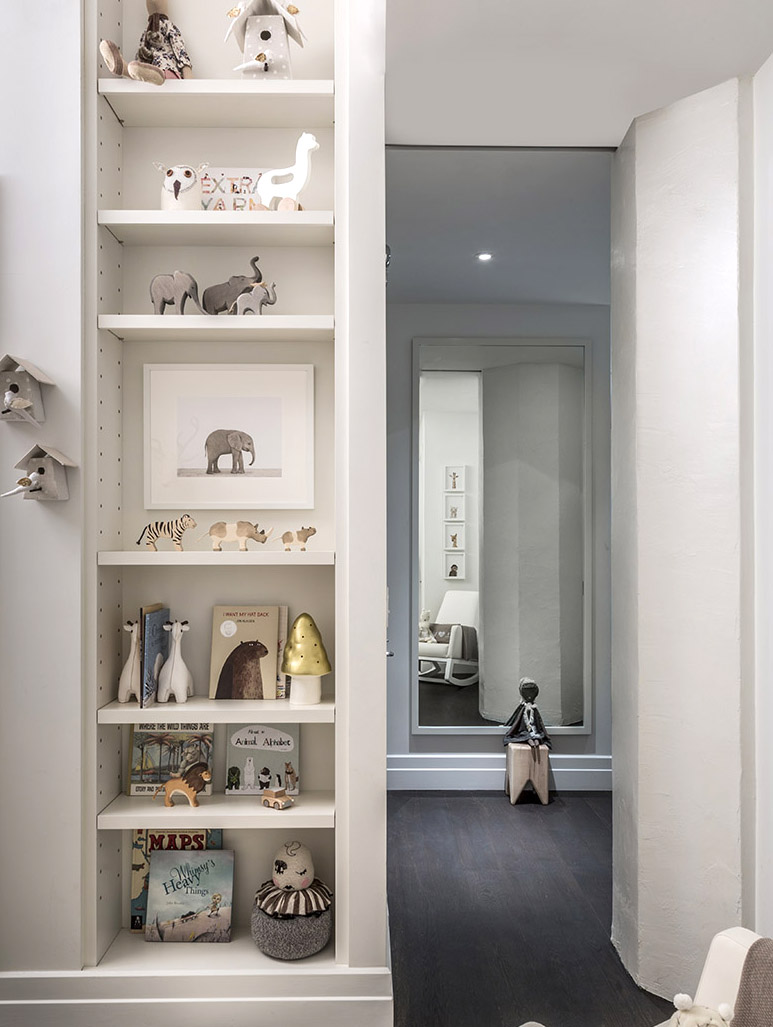 A big thank you to Chelsea, Rachel, and Diana of Sissy + Marley for sharing!