We're so pleased to share the first installment of Pets and Their People. The series will invite friends of the shop to share stories about their love for animals (and their pets). We're excited to introduce you to some of our favorite folks – and to meet their furry, feathered, and four-legged companions in the process!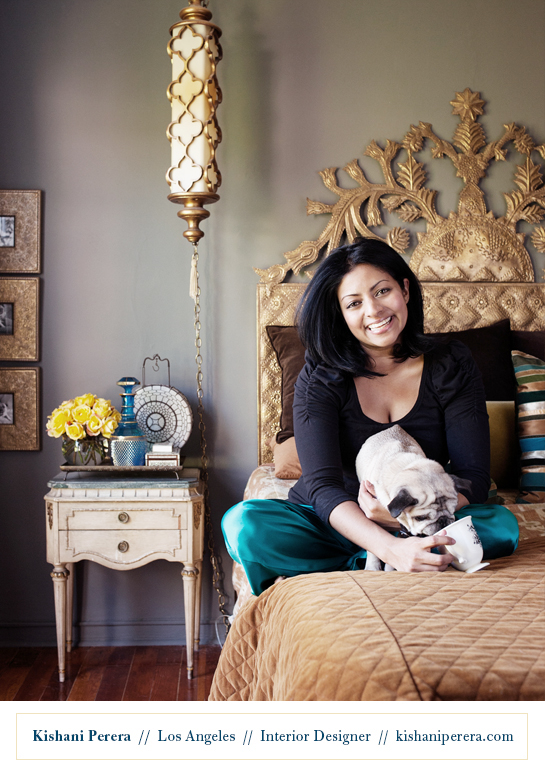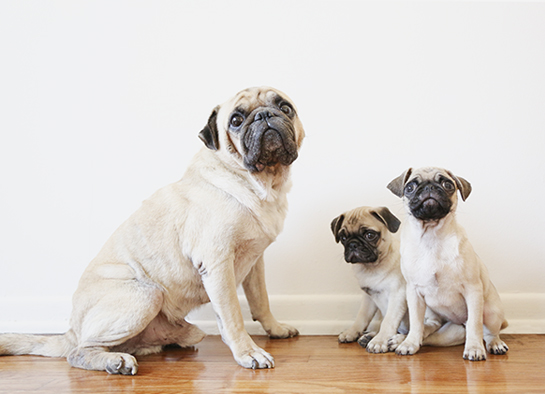 Tell us about your pets, past or present.
I just lost two wonderful pugs in the last two years, Bodie and Bob, who were the loves of my life. In the months that followed Bob's passing, I rescued another pug named Petey, and then adopted two more, Birdie and Gus. I now have my hands full, but I love having them in my life.
What's your favorite animal? Are you a cat person, a dog person, a bird person?
I'm definitely a dog person in my day-to-day life, but really, I love all animals.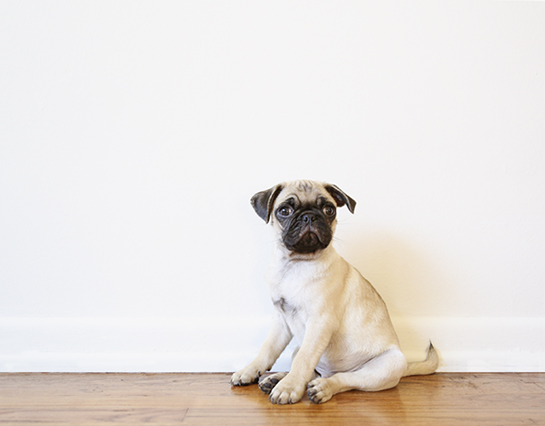 When did you first realize your love for animals? What it is that draws you to them?
I've always loved animals, even as a very small child – more than people, actually! I was very shy, and took comfort in my pets. I loved their loyalty and friendship. At eleven, I became a vegetarian because I loved animals so much, I didn't want to eat them!
We're such fans of your interior design work. Do you have any animal-related design elements in your home?
A million! I have peacock vases and orange peacock figurines; a Tibetan dragon rug; a vintage cast metal elephant cigarette dispenser. There's also an elephant leg detail on a side table, and another peacock on top of a celluloid jewelry box.
Do you have a favorite Animal Print Shop print? What makes it your favorite?
I love them all. As mentioned, I love all animals, so I can't really pick one over another. Every photo is so beautiful – I can't choose just one!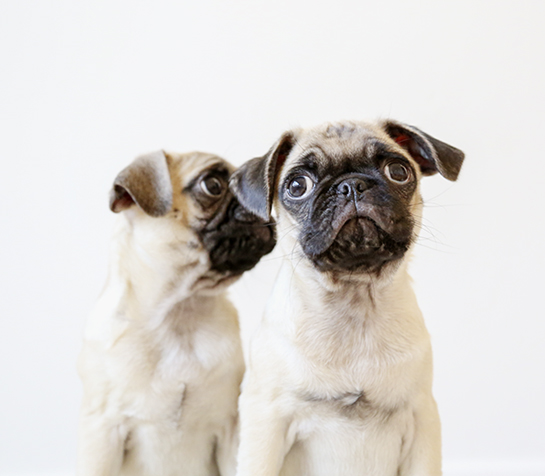 Thank you, Kishani!
Photo of Kishani by Joe Schmelzer
Photos of Petey, Gus, and Birdie by Sharon Montrose