We love any excuse to add a little extra color to our nursery designs. And while larger details like floor-to-ceiling paint, jewel-toned furniture, and show-stopping wallpaper are always fun, it's often the finishing touches that tie the space together. Case in point: crib sheets, which come in countless prints and patterns, and can be switched out regularly according to season, style, or mood. Below: 15 options we love, from geometric shapes to origami animals, pink flowers to kaleidoscopic polka dots.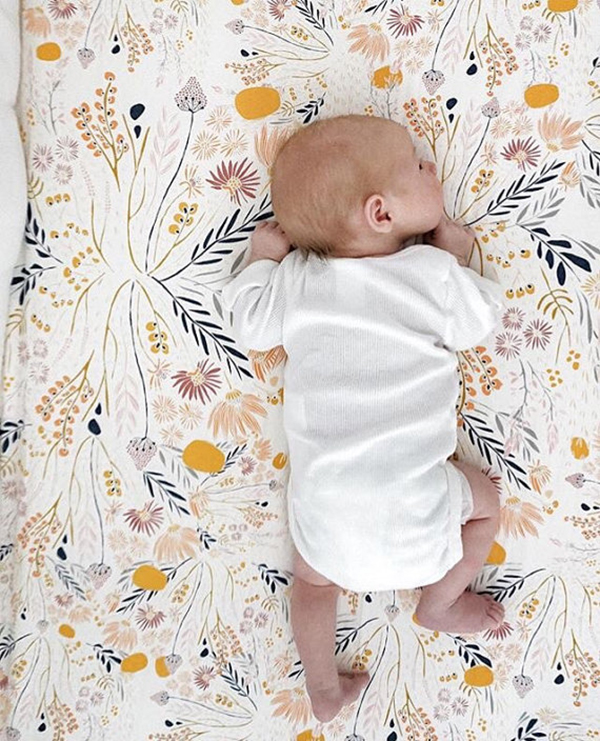 1. Floral Crib Sheet, $52
This floral sheet was handmade by Meredith Wright, an Austin, Texas mom with a serious talent for sewing. Not only that: The quality and functionality of her expansive line, Babiease, is informed by a near-decade of experience as a baby nurse and newborn consultant.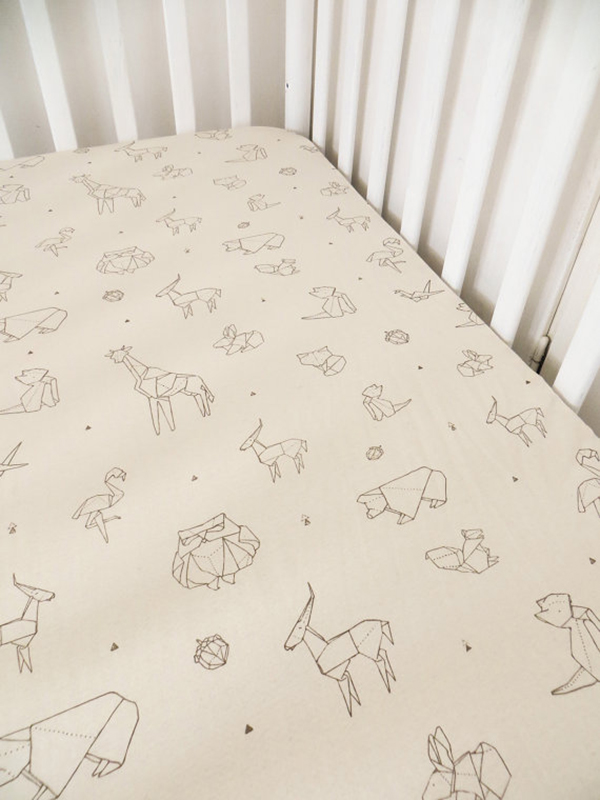 2. Origami Zoo Crib Sheet, $26.25
Handmade from organic cotton, this sheet — from Nama Cotton of Haifa, Israel — features a charming selection of origami animals, from flamingoes to giraffes to fluffy-tailed foxes.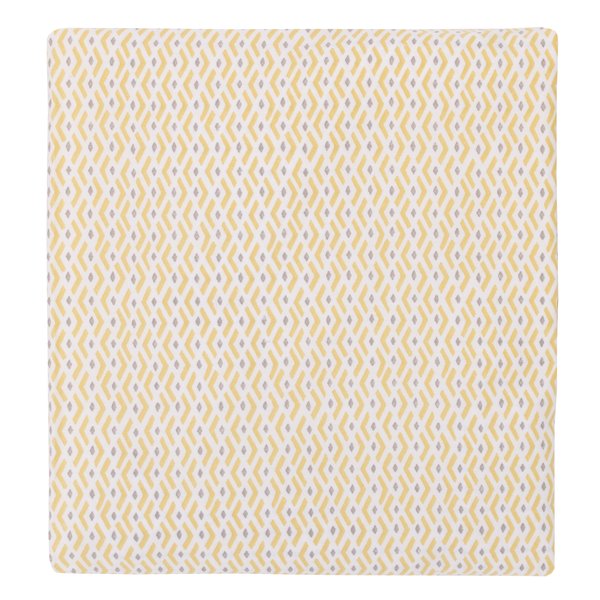 3. Safari Fitted Crib Sheet, $37.99
DwellStudio's 100% cotton percale sheet is a vision in soft yellow and gray — the perfect complement to a room filled with attention-grabbing accents.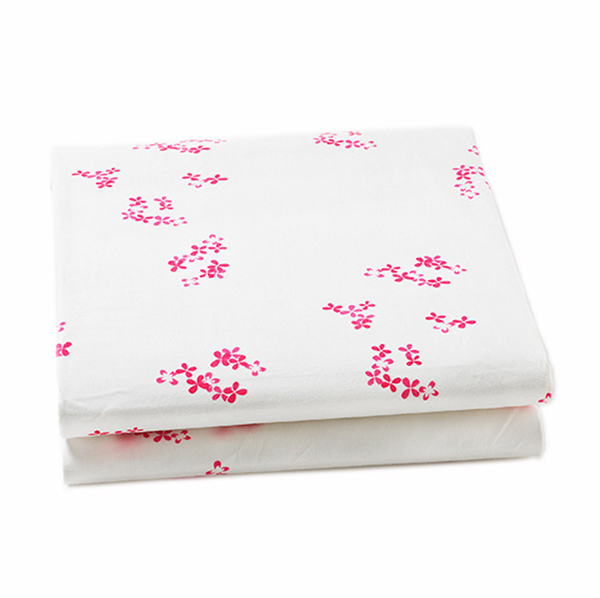 4. Pink Flower Crib Sheet, $40
This 100% cotton sheet comes from Toronto-based Auggie, a brand founded in 2011 by sisters Gen and Christina Burgess on the premise that a child's life should be "filled with coziness, comfort, and color."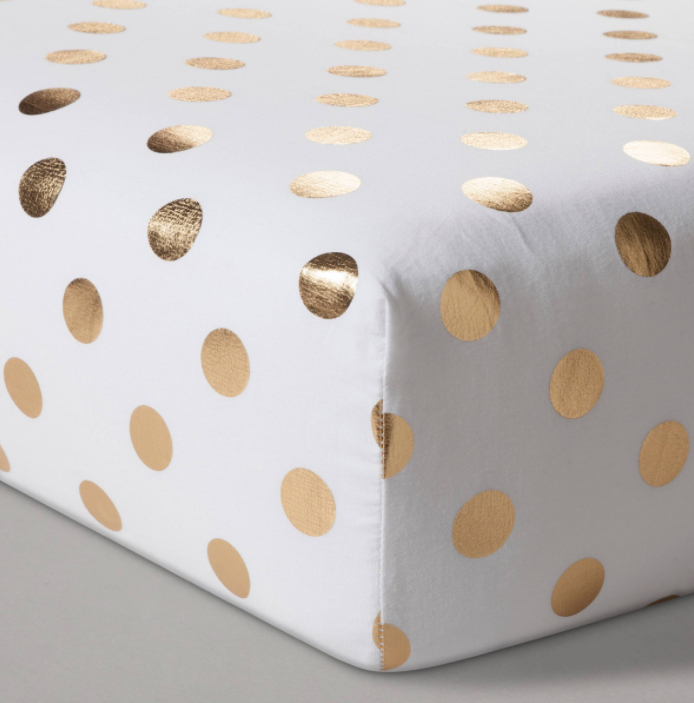 5. Gold Dots Crib Sheet, $14.99
For the bright new addition in your life, we love the Gold Dot Fitted Crib Sheet from Cloud Island™. It's brushed 100% cotton and metallic gold dots add a sophistacated pop to any nursery.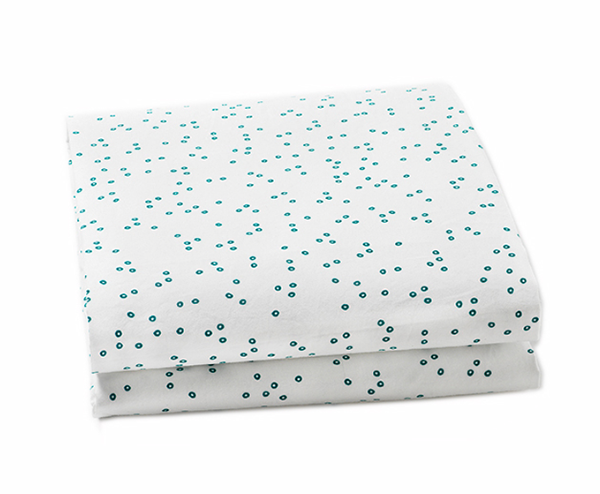 6. Pebble Fern Fitted Crib Sheet, $45
Also from Auggie, this bedding comes speckled with an array of tiny dots. We're fans of the yellow-green "Fern" color—but for those hoping for something a bit more subdued, there's gray and a duo of stunning blues, too.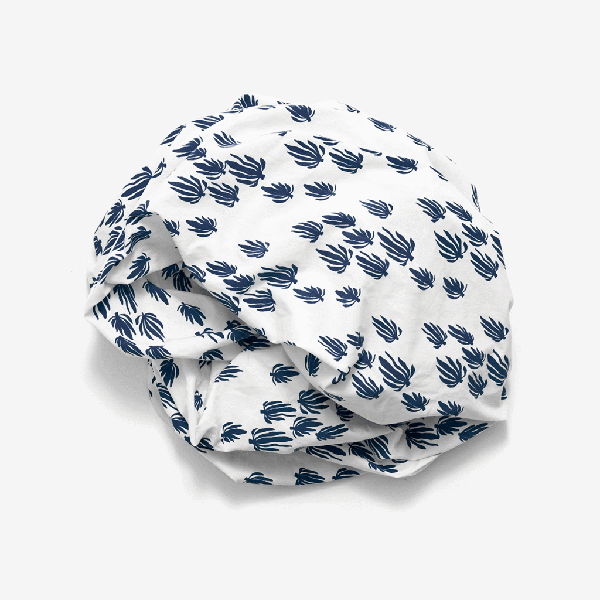 7. Seaweed Denim Crib Sheet, $36
Brooklyn brand Lewis is a collaboration between friends Liz and Lizzy, who bring varied talents — in illustration and interior architecture, respectively — to the table. We can't get enough of their organic cotton crib sheets, screen printed by hand in unique patterns that are sweet but never saccharine (sage green stingrays, bright blue onions, ballerina-pink palms, and more).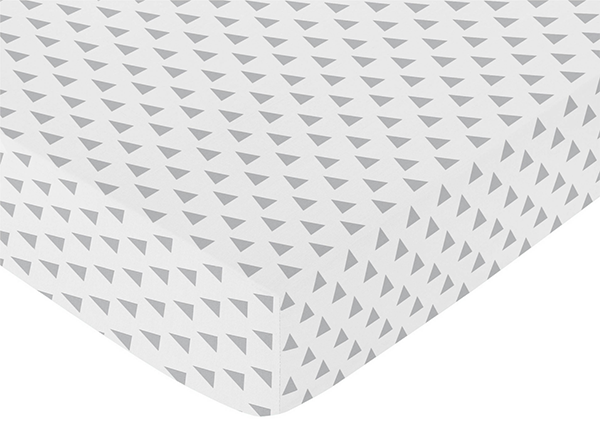 8. Triangle Print Crib Sheet, $21.99
This triangle-print sheet from Sweet Jojo Designs features a clean, sophisticated pattern that makes coordinating with neighboring decor a snap.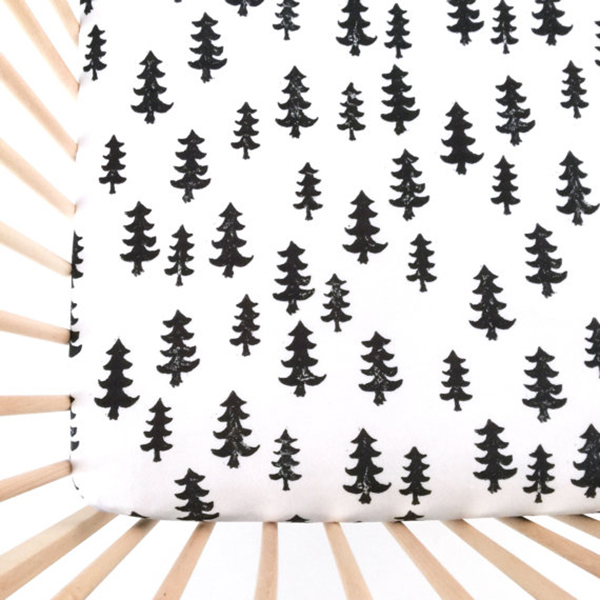 9. Black Forest Crib Sheet, $65-85
Elizabeth Ivie is the "owner, designer, curator, and seamstress" at Iviebaby, a shop specializing in gender-neutral nursery decor. This handmade sheet, available in your choice of two baby-friendly materials, features a forest full of happy trees.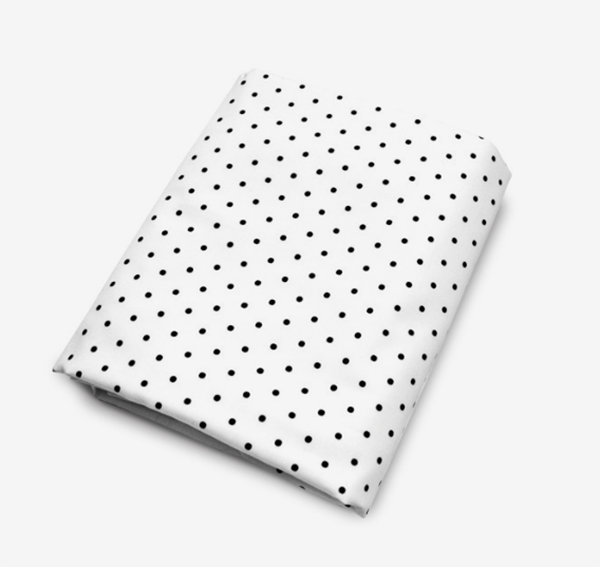 10. Dot Crib Sheet, $55
Fresh, modern, and California-designed, this chic cotton sheet embodies minimalist style without skewing severe.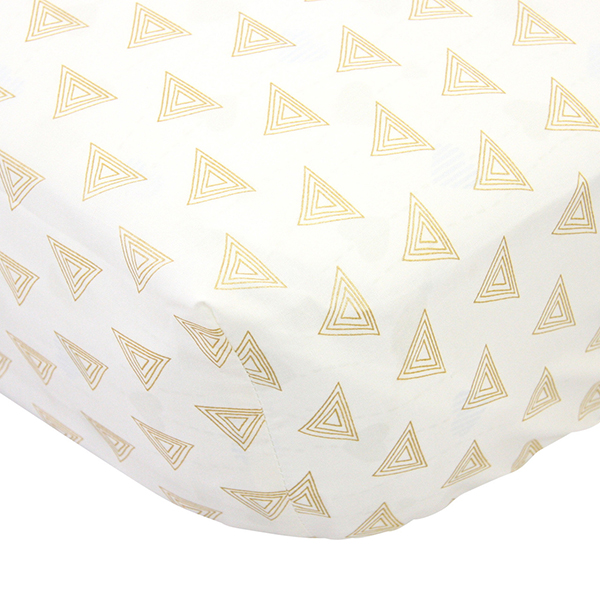 11. Woodland Deer Crib Sheet, $48
Go for gold! This triangle-print sheet from Caden Lane lends luminous sparkle to bedtime.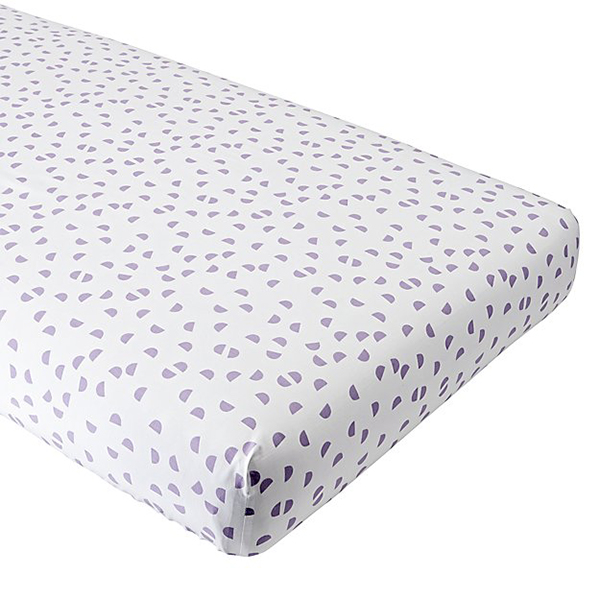 12. Half Moon Crib Sheet, $24
This sheet's smattering of purple half moons (courtesy of Kansas City's Ampersand Design Studio) encourages soothing slumber.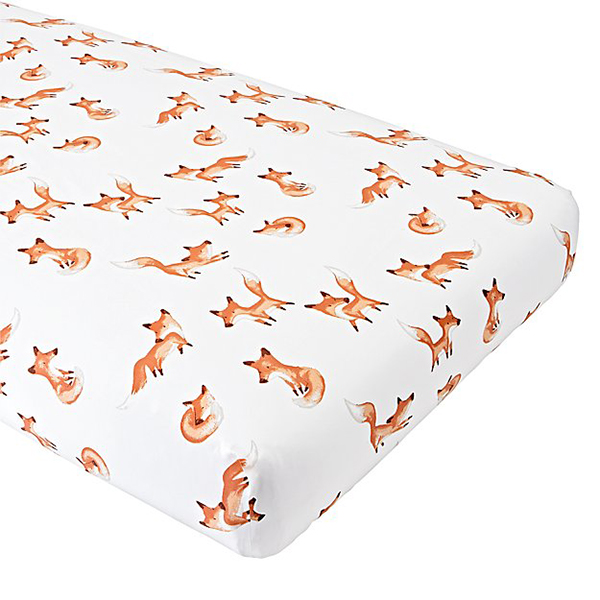 13. Fox Crib Sheet, $24
You'd be hard-pressed not to love this flock of busy foxes — but rest assured, the Land of Nod print is available in toddler and children's sizes, too.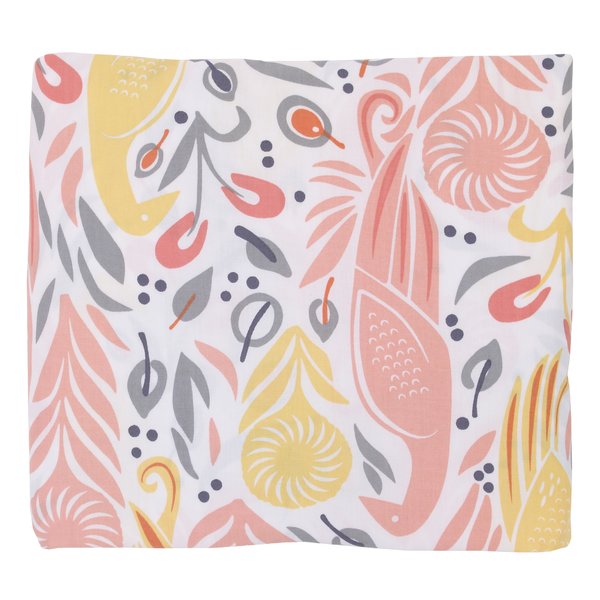 14. Boheme Crib Sheet, $33.99
This vintage-inspired pattern from DwellStudio features French peacocks, towering flowers, and a hodgepodge of pacifying colors.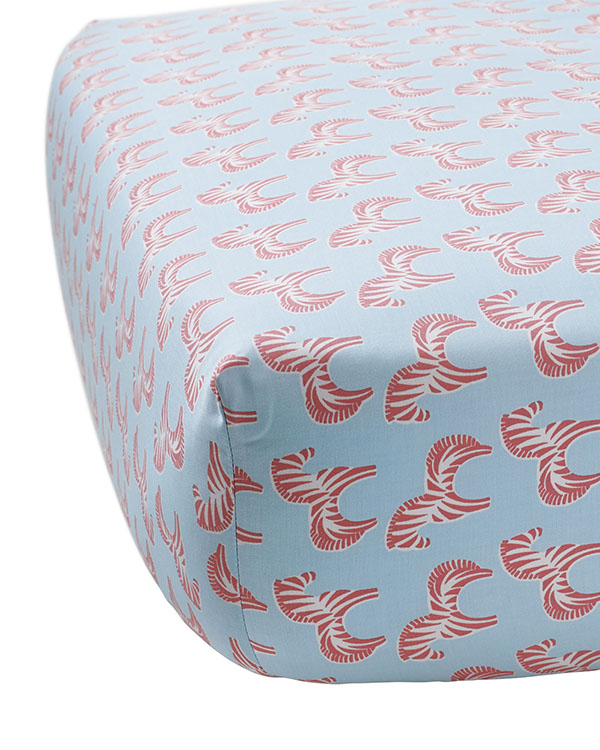 15. Zebra Crib Sheet, $38
A herd of coral-colored zebras congregates against a wash of serene baby blue on this cotton-sateen DwellStudio sheet. For animal lovers, it's the stuff dreams are made of.