Target White Frame
7" x 9" matted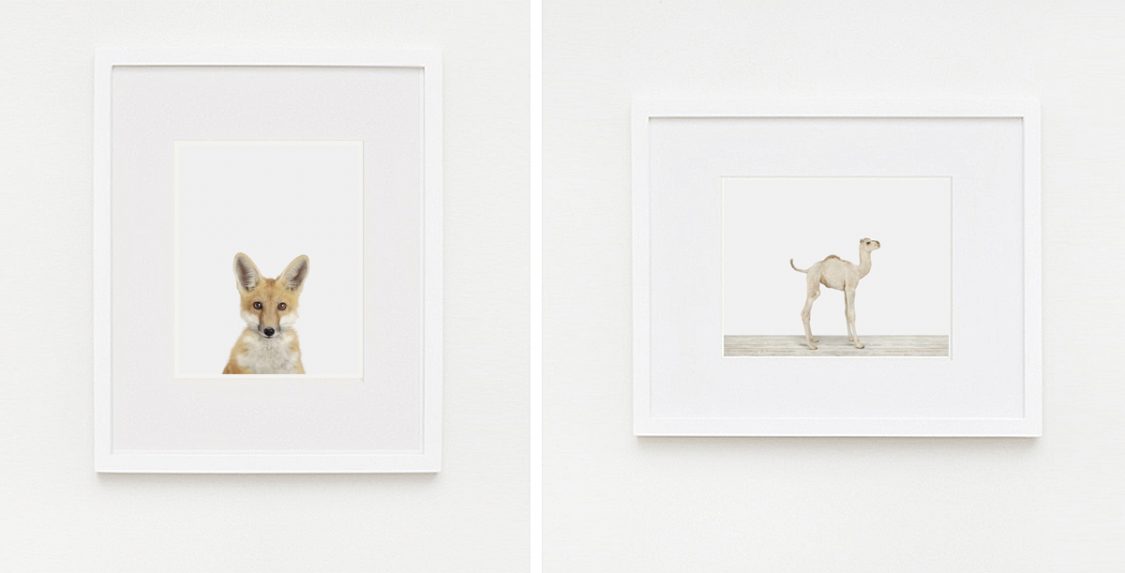 Ready-made frame (with a mat) that fits our open edition 7″ x 9″ size:
Target Gallery Frame – Room Essentials. Select size for 8″ x 10″, which is listed with the outside dimension as 19″ x 15″. The mat opening will provide a white border reveal between the image and the mat (a border reveal adds depth to the overall framed piece and will avoid any potential damage a mat can cause by making contact with the image area).
Please frame your print however you like. These are only intended to be our recommendations for those looking for DIY options. The Animal Print Shop does not guarantee the safety or archival nature of this frame. Please see Target's product overview for more pertinent information about this frame. This frame is not available through our site, but for your convenience, we've included information about where it can be purchased.