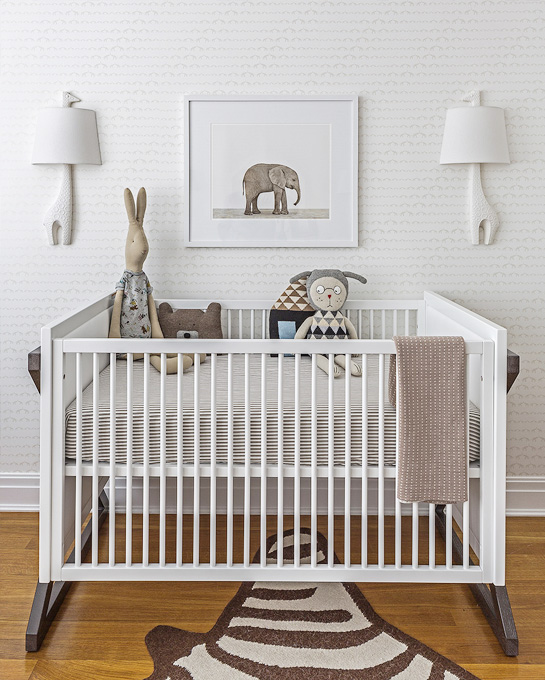 What better addition to a room decorated with elephant print wallpaper than our very own (and much beloved) Baby Elephant? In this stunning New York City nursery decorated by interior design team Sissy + Marley, animals take center stage against a modern palette filled with soothing neutrals. "Our client fell in love with our Baby Elephant Walk wallpaper and the Animal Print Shop prints – she knew she wanted to work the room around these two key elements," the designers report.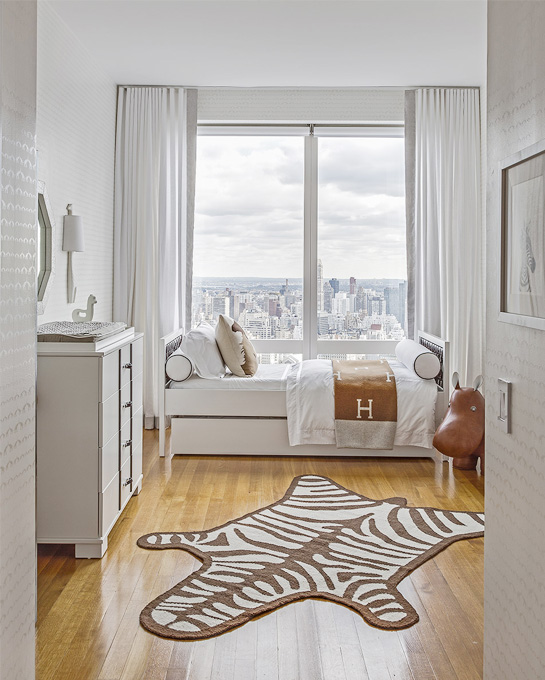 "We also love the leather hippo, and the Jonathan Adler zebra rug – they bring a playful element to the space," they say. Add to that a sweeping view of NYC's Central Park, and you've got a nursery fit for a little prince.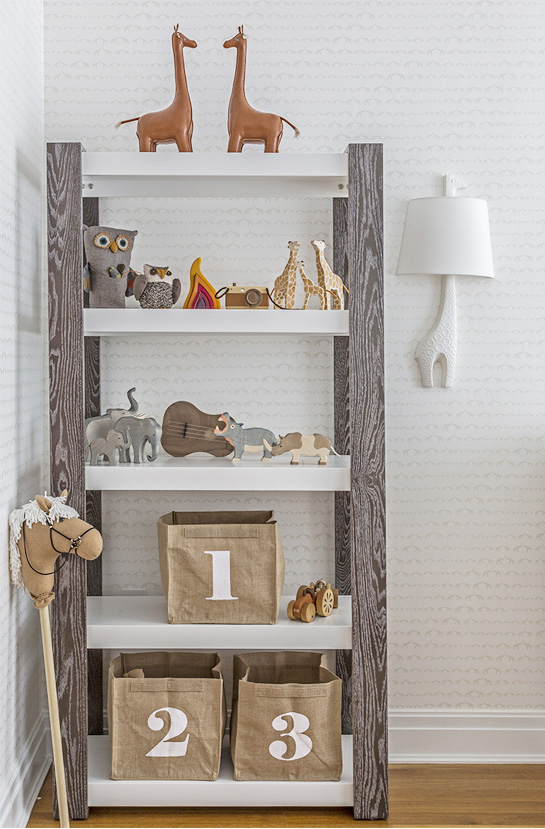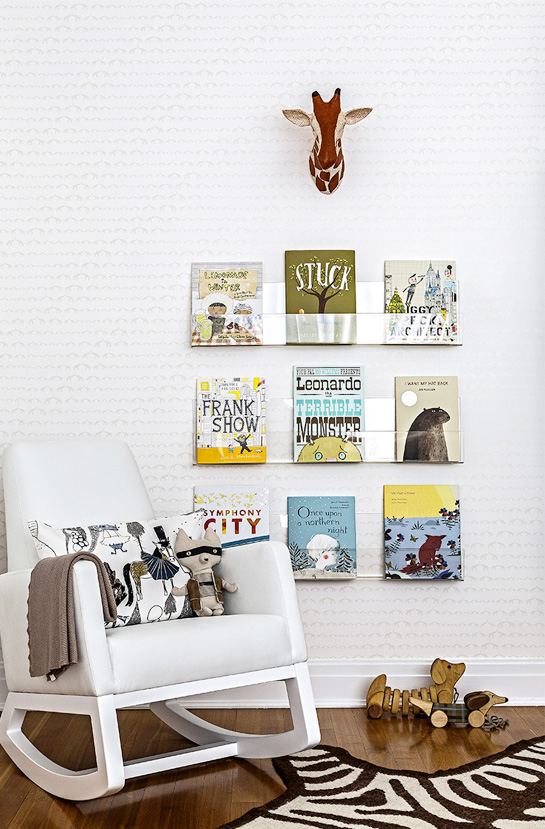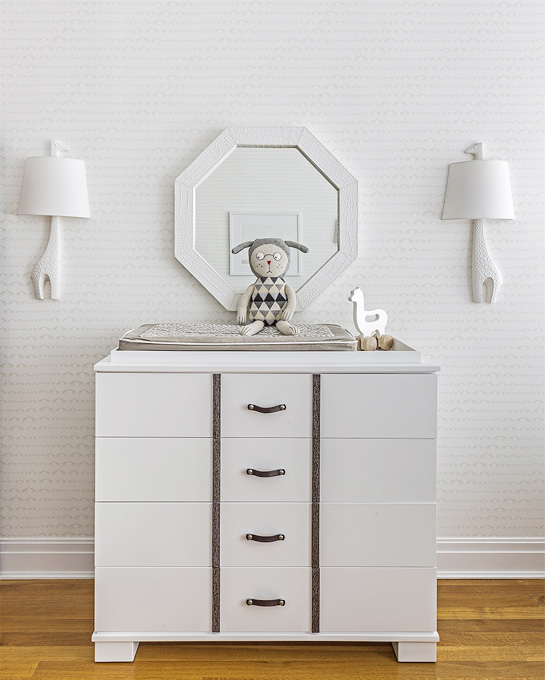 Nursery design by Sissy + Marley.