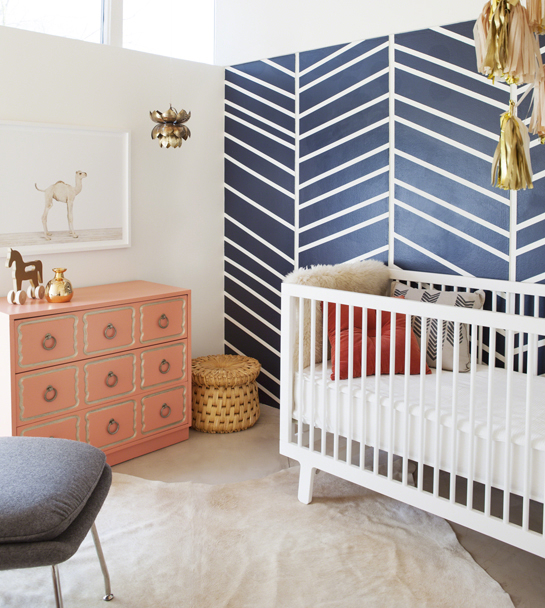 The Animal Print Shop is setting out to inspire our customers with high-design spaces. First up, The Fun Lux Nursery: A sophisticated space filled with soft textiles and glam gold touches.
Collaborating with us to kick off the The Animal Print Shop Nursery Project, interior designer Morgan Satterfield brought the Fun Lux Nursery to life in Palm Springs, CA.
Mixing modern design with vintage accents, we created a modern and glamorous nursery, without sacrificing comfort. The Animal Print Shop's Baby Animal Nursery Art complemented by an unexpected coral and navy palate, and soft neutral textiles accented by a bold, focal point patterned wall of random chevrons.
Other features are a vintage brass lotus light fixture and an old knock-off Dorothy Draper dresser Satterfield brought back to life after finding it stripped to bare wood on Craigslist. In place of a mobile, a glistening tissue tassel garland blows in the desert breeze.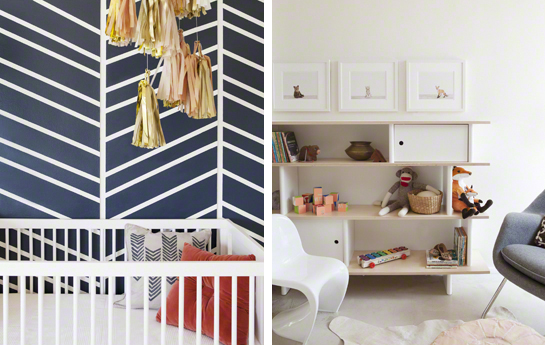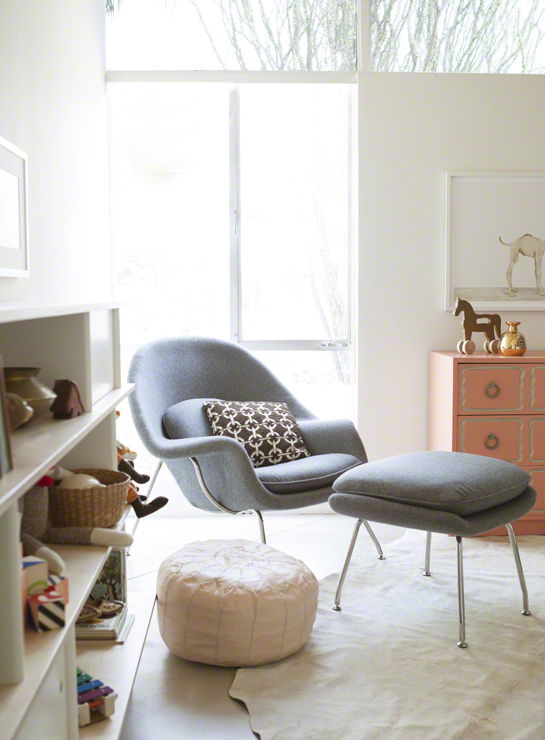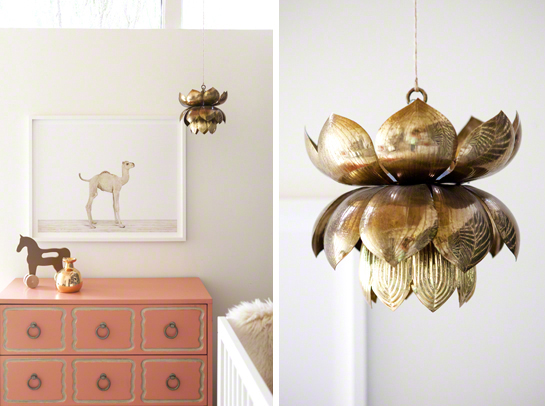 Thank you so much to Rove Concepts and Oeuf for contributing to the room. The giveaway we ran for this room is now closed, but make sure you like our facebook page to stay tuned for more Nursery Projects, giveaways, and news to come!Interior Design: Morgan Satterfield
(Room Photographed for The Animal Print Shop by Laure Joliet.)
We're working on more Nursery Projects, so be sure to stay tuned. Watch for Sharon's instagram sneak peek's (@sharonmontrose) #theanimalprintshopnurseryproject