It's only right that a little girl named Ruby should have a nursery bathed in vivid color – its walls mint green, its floors patterned in emerald and rose and sunflower yellow. Black and white spotted sheets and a duo of cornflower blue doors; a lavender changer and a gold chandelier shaped like a sea urchin.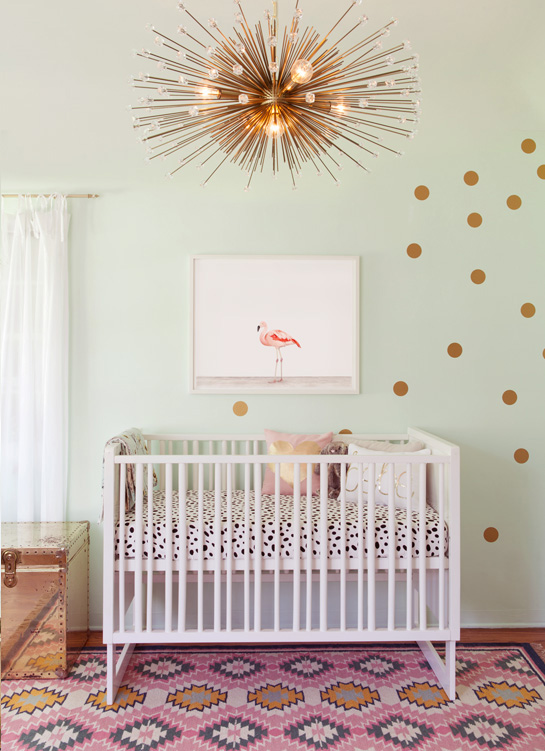 "The first thing I decided on was the wall color," says Ruby's mother, Rachelle. "I wanted the room to feel fresh, bright, and not too babyish, so I mixed a variety of patterns and textures in keeping with the theme of the unexpected."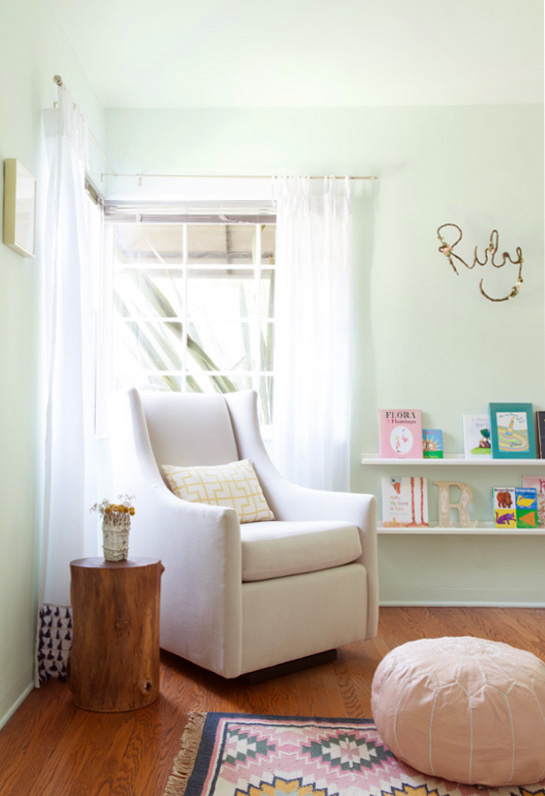 Above the crib, which is accented by a smattering of gilded polka dots, is another colorful addition: our very own Flamingo, who fits in famously, we think, among the pops of pink. "As soon as I saw it, I knew it was right," says Rachelle. "Parts of the nursery were feeling a bit busy to me, and the simplicity of the print really helped balance it out."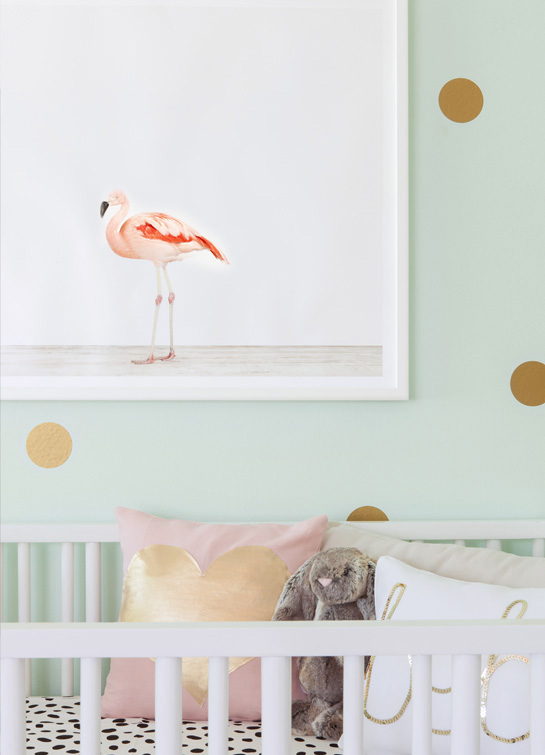 "'I've found that some of the most beautiful things aren't meant for babies at all," she tells us. Handmade treasures help, too. Ruby's nursery features a table made by Rachelle's husband and a cozy blanket crafted by a friend of the family. A handmade sign hung between two brightly-lit windows spells Ruby in grassy green script. "All of these things are very special," says Rachelle. "I know they'll be cherished."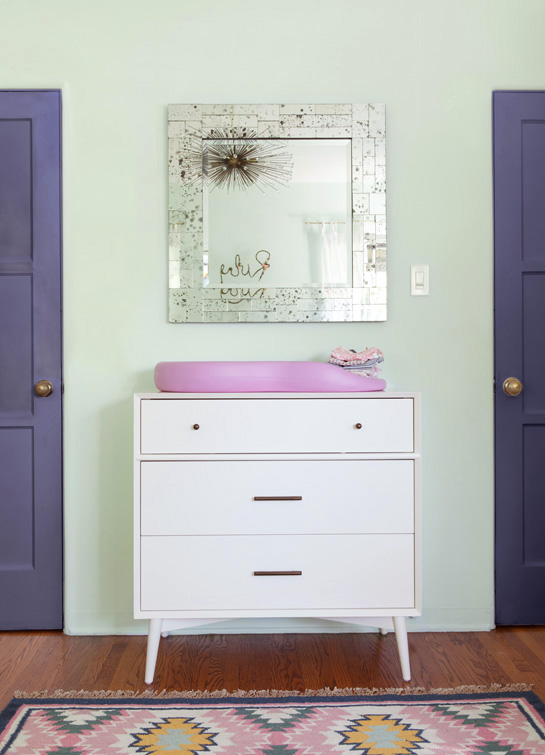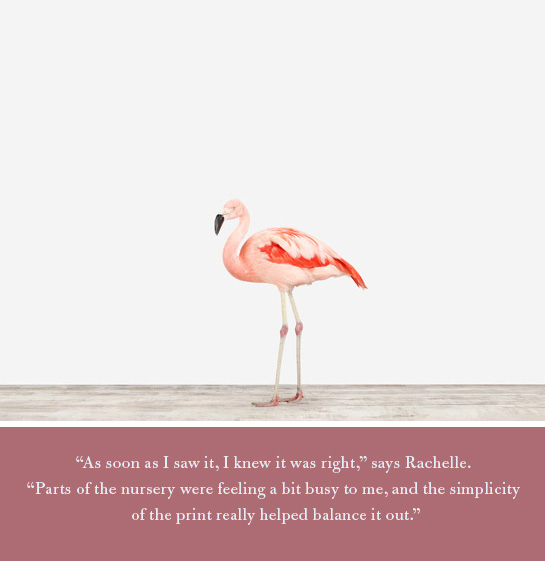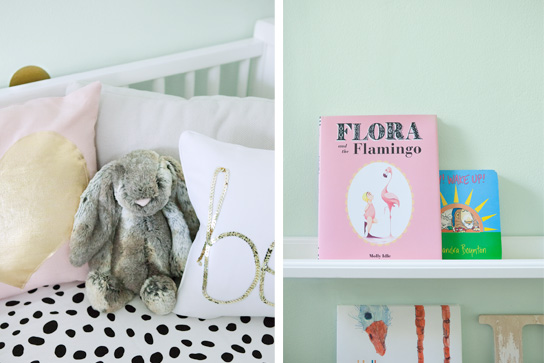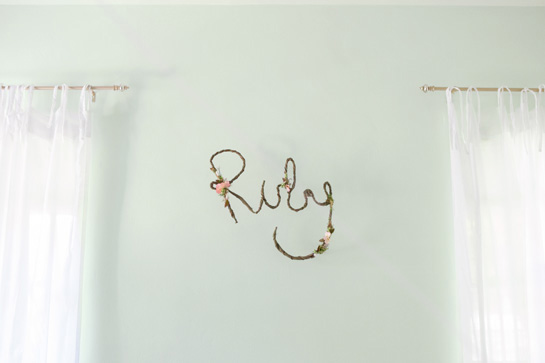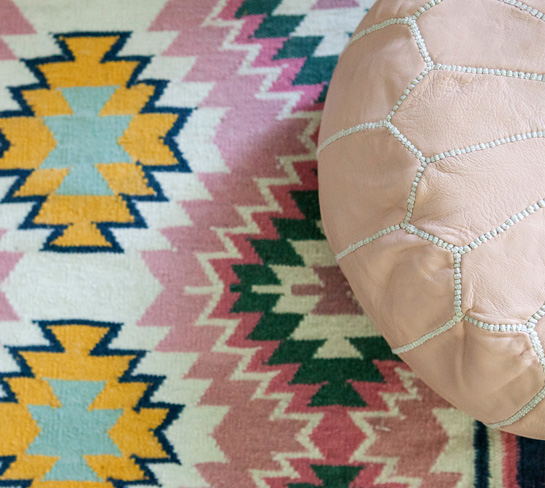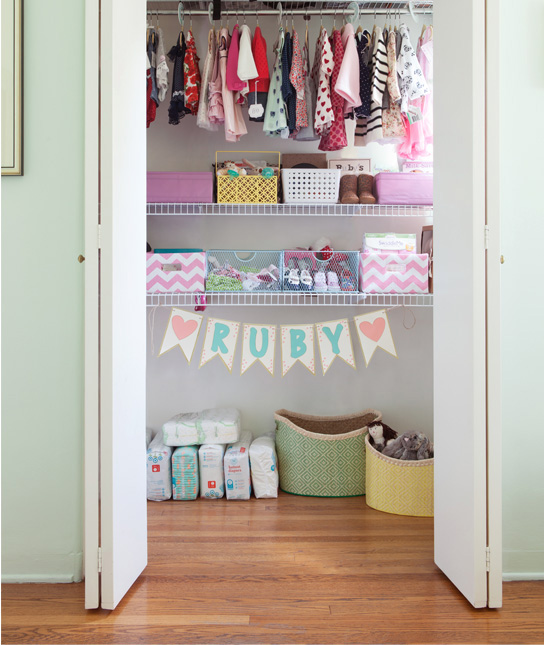 Thanks so much for sharing your beautiful space with us, Ruby and Rachelle!
Photos by Joe Schmelzer for The Animal Print Shop