Earlier this month, we featured a nursery designed by Amanda Moore, one half of the creative team behind the Australian-based boys' line, Hunter Baby. Today, we're thrilled to share a peek into a second Hunter Baby space, this one belonging to six-month-old Eliza Rose.

Eliza's mother, Holly Kent, is Amanda Moore's business partner and co-founder of Hunter Baby. The two shared common goals in designing their children's nurseries. "The vibe I wanted to create was one of tranquility," Holly says. "Eliza has a very active and cheeky personality, so her bedroom works magically in calming her down before it's time for sleep. Eliza is the energetic Yin; her nursery is the calming Yang."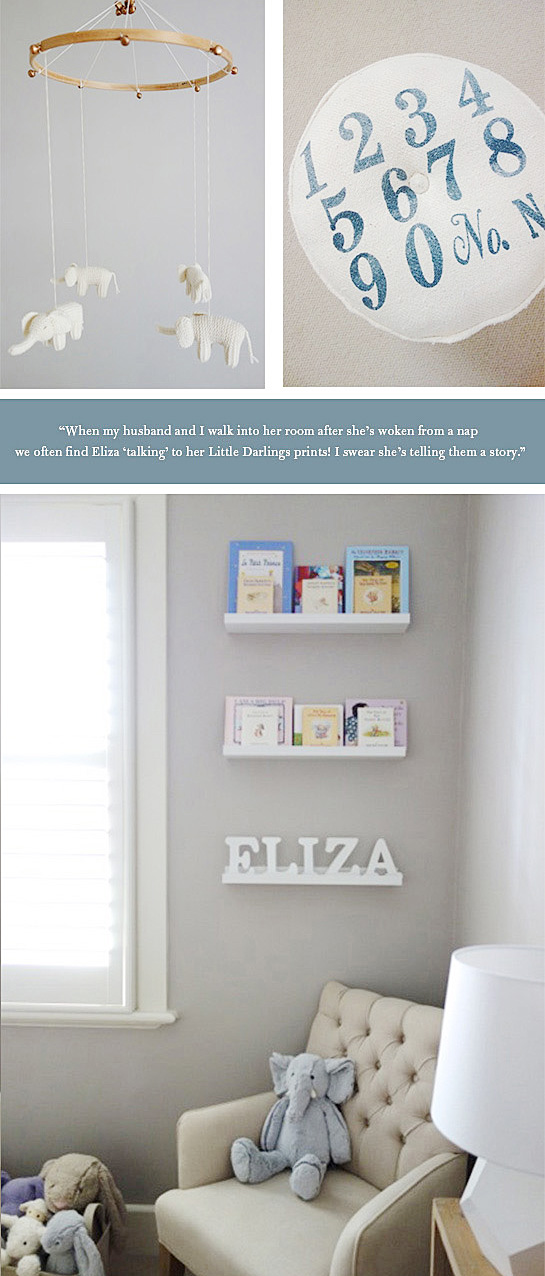 A muted color scheme and lots of natural light contribute to the quietude; eight Little Darlings above the crib add charm. "My favorite details are those prints, of course, and the crystal chandelier, which casts beautiful light throughout the room at all times of day. What I particularly like is the morning light it reflects on the animal prints when I first enter Eliza's room every day."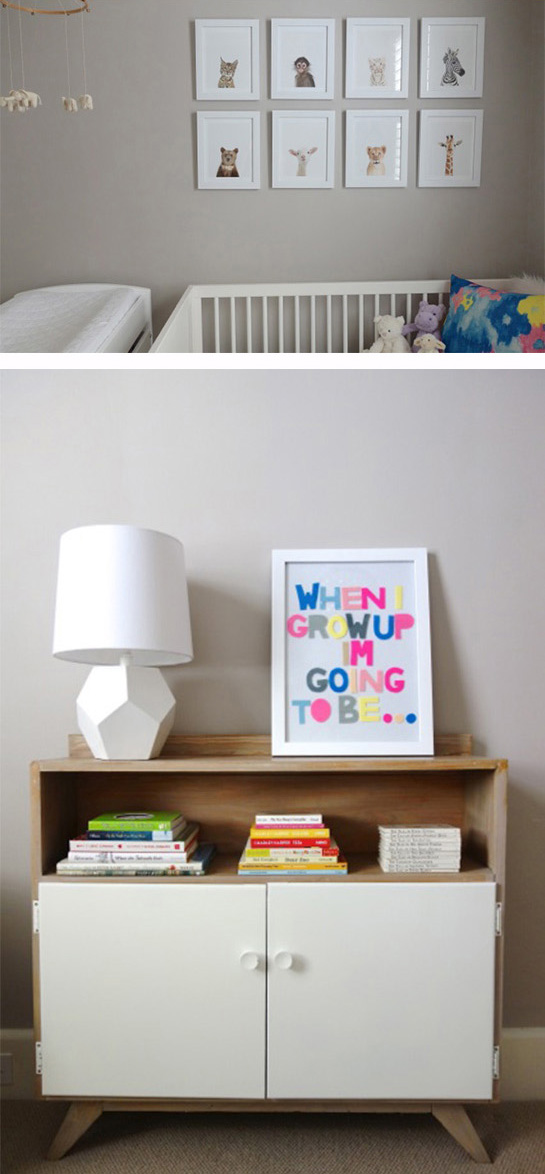 "When my husband and I walk into her room after she's woken from a nap," she continues, "we often find Eliza 'talking' to her Little Darlings prints! I swear she's telling them a story."
Perhaps it's a sign she takes after her mother: "I'm a chatterbox," says Holly. "After becoming mothers, Hunter Baby has provided a great platform for Amanda and me to be creative, meet other moms, and also to discuss the challenges of parenthood."
We're big fans. Thanks so much for sharing your spaces, Holly, Eliza, Amanda, and Freddie.