If you read our blog, you know we love working with Matt Monroe of Monroe Workshop. Over that last several years, we've used his handmade furniture in many of our projects – a beautiful log bench in our Wolf Pup Room for Siblings, a custom live edge kids' desk for our Cabin Inspired Kid's Room featuring Baby Horse and Baby Horse Little Darling, an original, custom floating shelf/changing table for our Baby Wallaby Nursery, and our favorite Credenza sits below our majestic 30"x40"American Buffalo limited edition print in our Dining Room Makeover.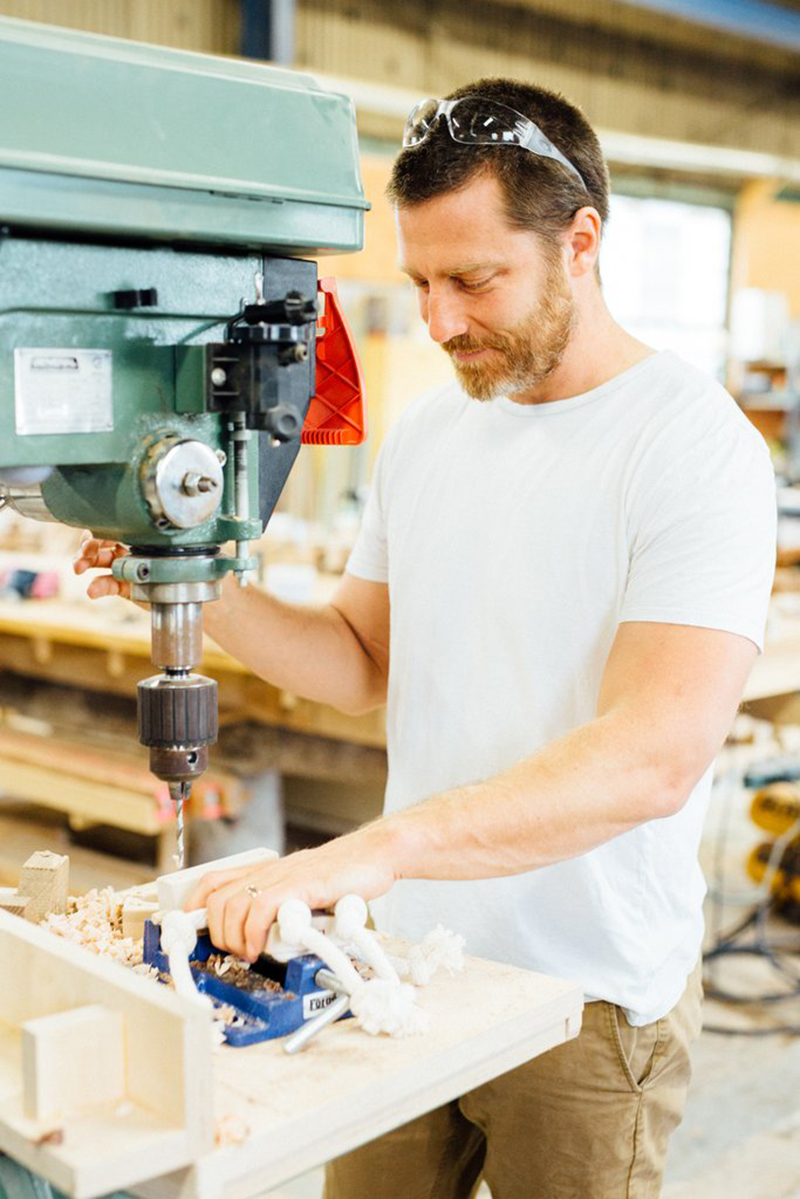 To say we have a working relationship with Monroe Workshop is accurate, but it doesn't nearly describe how fond we are of Matt and his crew. Seriously, you couldn't find a nicer guy who happens to be insanely skilled! 
So, we're thrilled to pull the spotlight away from his furniture for a moment to feature Monroe Workshop's new series of Toys – a charming coterie of critters. The genesis of Monroe Workshop's first two toys–his robot horse and robot monkey–was a clever way to minimize waste. Matt says: 
"As a fan of wood, I hated to throw our scrap away–all the toys are made of furniture grade hardwood. So, I started making the toys to give as gifts to family and friends."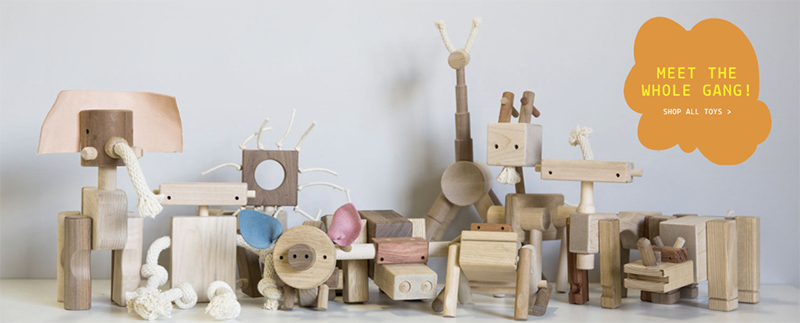 Matt featured the robot monkey on instagram and the demand was immediate. He and his crew have been working like busy elves this year and have unveiled a charming new collection of animals to add their menagerie. Here are our favorites!
Cecily the Pig is giving our Piglet a run for her money. We love Cecily's mismatched ears which Matt sources from a local shoe manufacturer's scraps of Italian leather.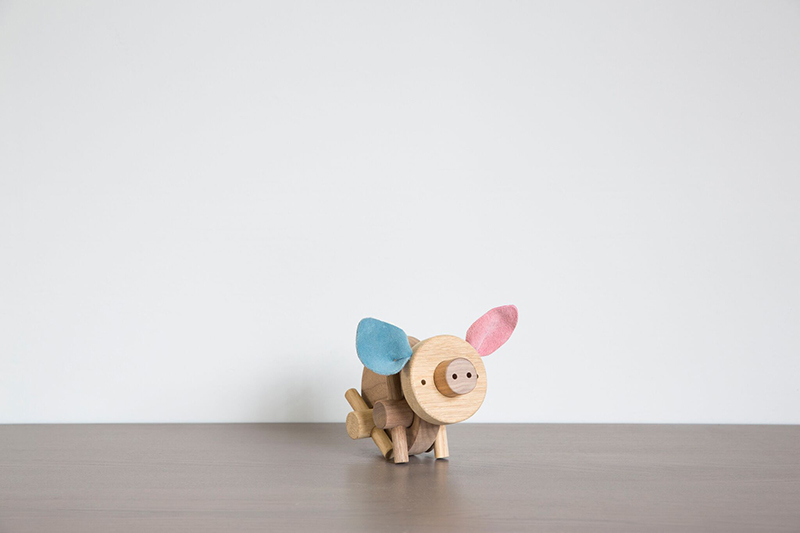 Matt gave Avinash the Elephant a huge dose of personality. Not dissimilar to our Baby Elephant.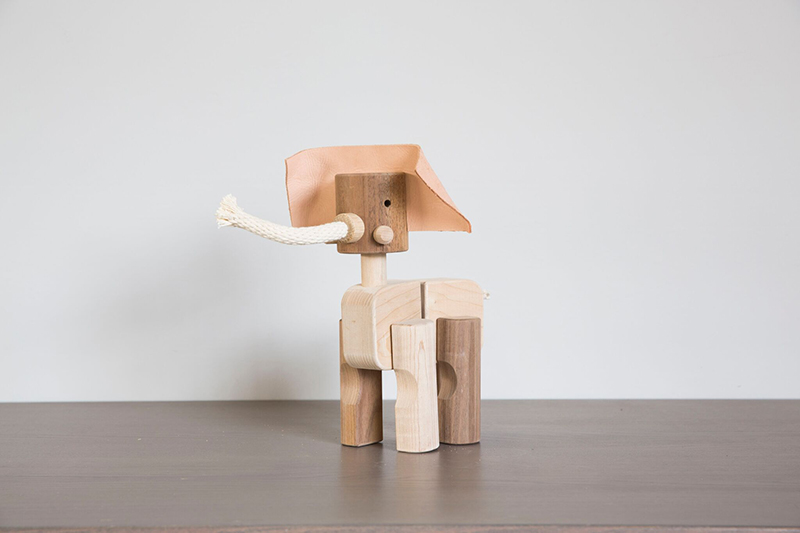 You can almost hear Jean Pierre the Longhorn Bull bellowing. His stare is just as intense as our Long Horn Steer Close-Up.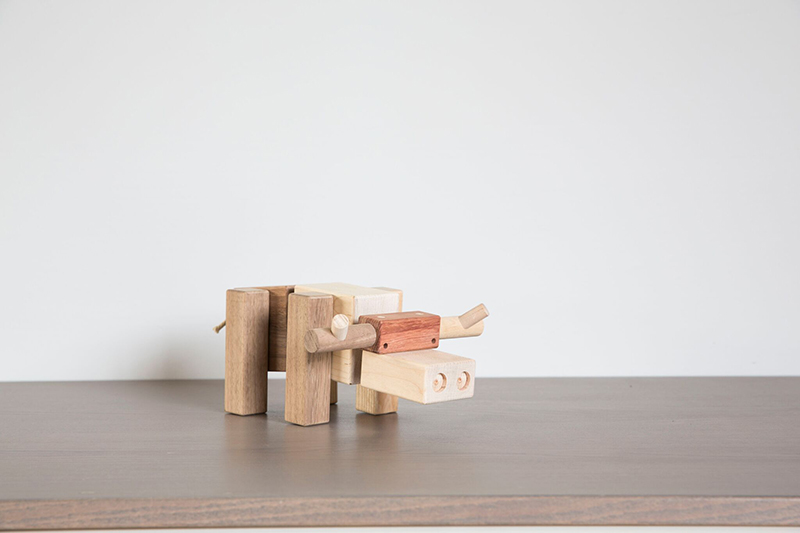 Ravi the Rhinoceros may be small, but he's every bit the brute our Baby Rhino is.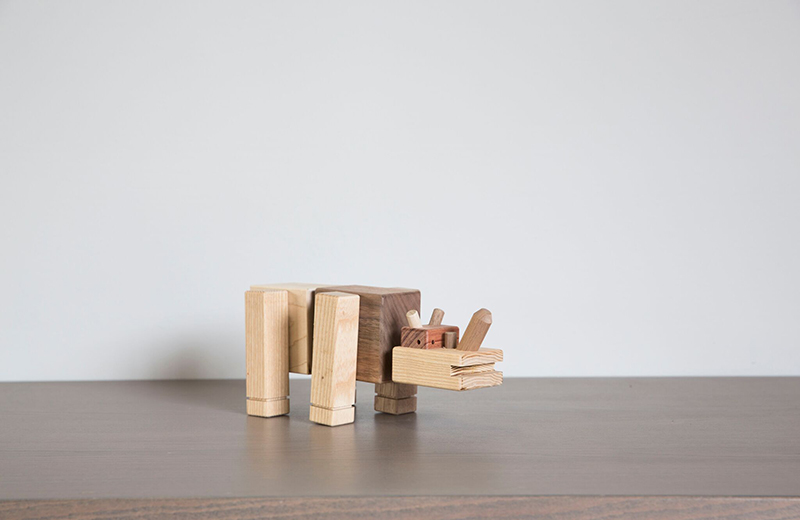 We think Gemma Lou the Giraffe would get along with our Baby Giraffe just fine.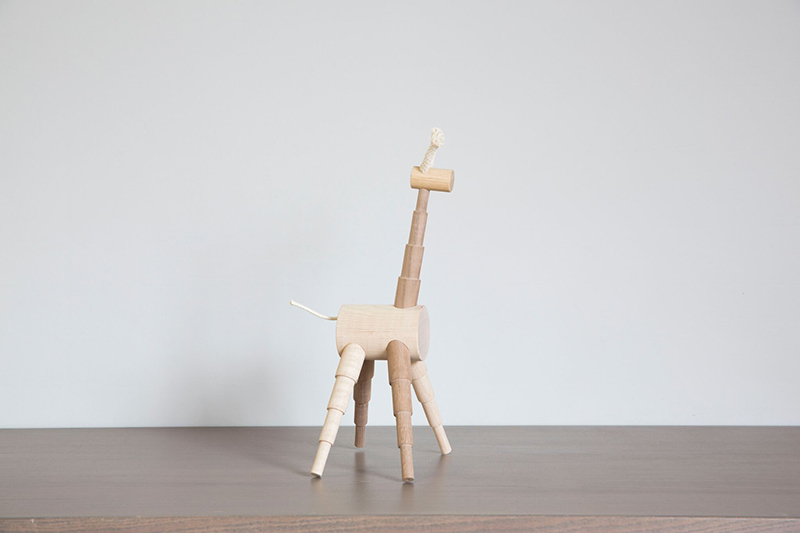 The toys are named after family members. Well, all except for Gary the Robot Monkey. Matt says, "I just like the name Gary."
All of the toys are made of domestic hardwoods in Monroe Workshop's Los Angeles shop. They're available at monroeworkshoptoys.com.
Matt says to keep an eye out for a barn and possibly a jungle-scape tree house for more play opportunities. We can't wait!