They say details make the difference—and when it comes to nursery design, we couldn't agree more. From light bulbs to lamp shades, book ends to bed sheets, it's often the smallest pieces that make really make a room pop. Each time we embark on a new project, we spend hours comparing mobiles, throws, wallpaper, woven baskets, and more—so why not devote some space on our beloved blog, we thought recently, to a room's most basic necessity (albeit one that's too often overlooked)?
Here, we've rounded up a selection of stylish nursery wastebaskets that represents a range of styles, prices, and performance features, and that elevates the trash can past its purely functional role. Forgo the forgettable, and you're sure to find that a well-chosen and well-made alternative can add a hit of color, texture, and even humor to any room. Still need convincing? We've listed our 11 picks of the litter (pun intended) below.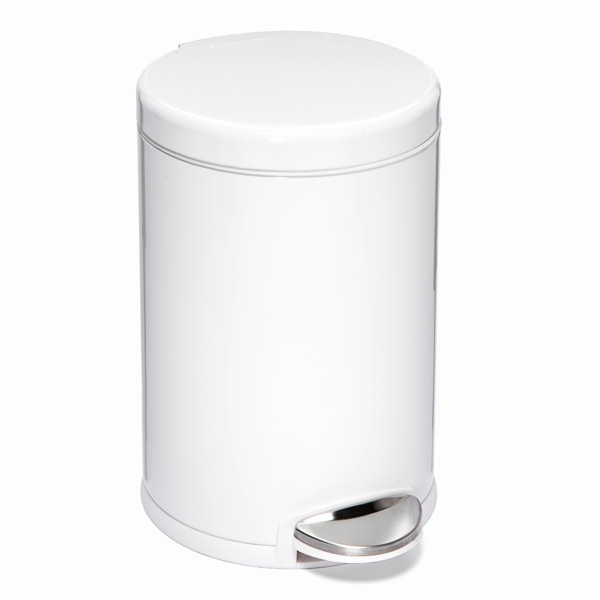 1. Round Step Trash Can, $19.99
There's no denying the simplicity of this clean-looking can. Its stainless steel exterior is impressively fingerprint-resistant; housed beneath its lid is a plastic bucket that keeps trash bags concealed.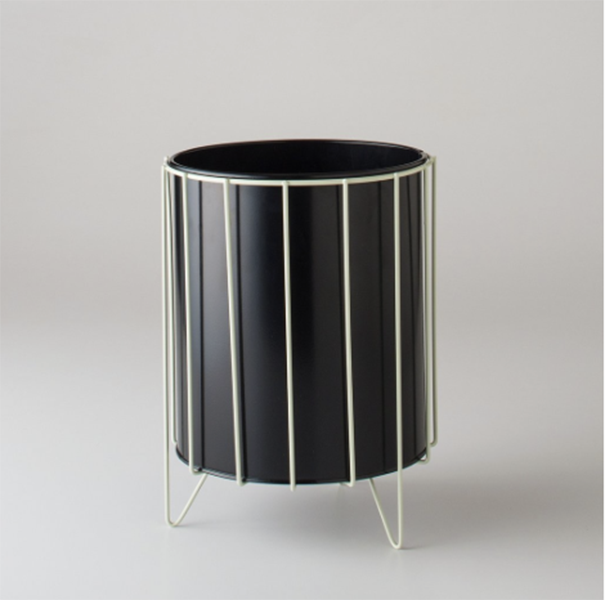 2. Wire Framed Trash Bin, $149
Handmade in Oregon, Schoolhouse Electric's eye-catching can merges pretty (its wire frame comes in red, pale green, or a golden yellow) with practical (its metal bin is sleek and sturdy). Take note, design aficionados: its construction takes cues from mid-century master Richard Galef.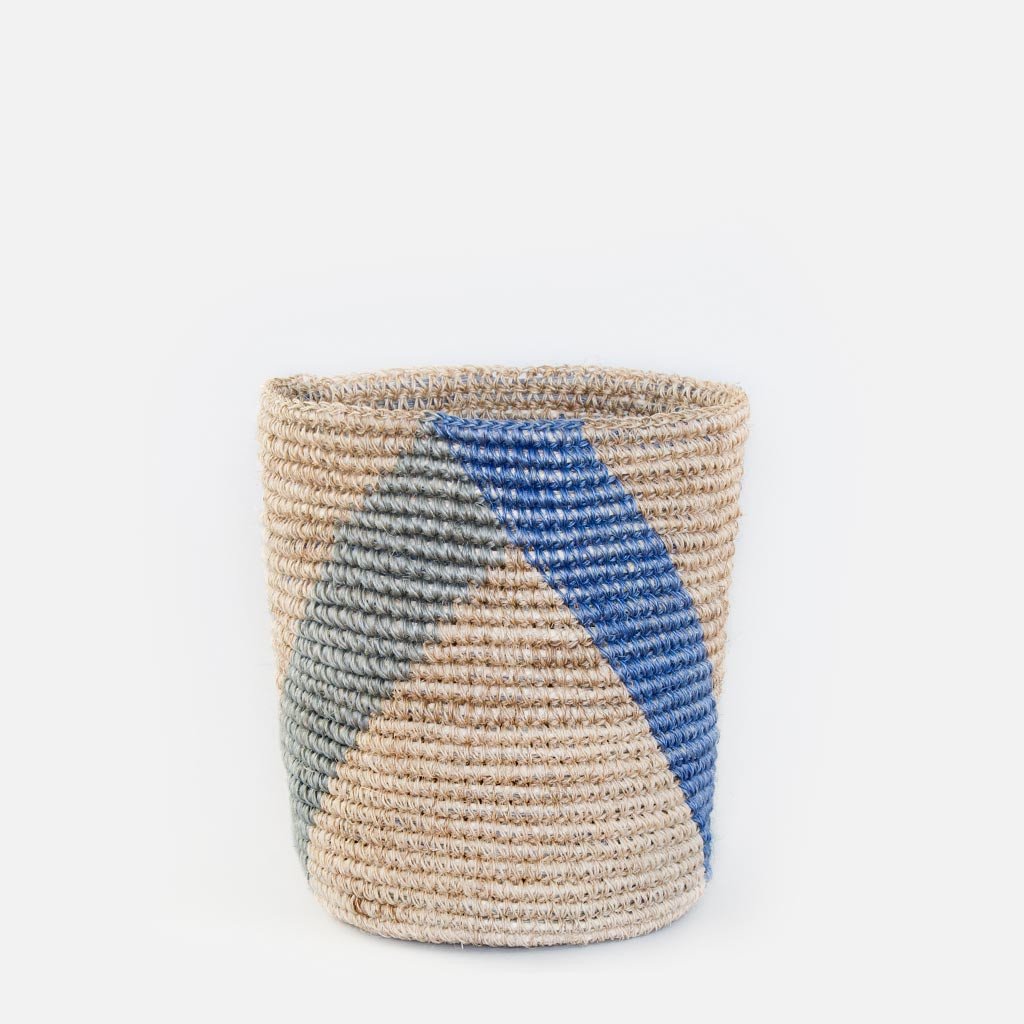 3. Handwoven Waste Basket, $70
Woven by hand using a natural fiber called fique, this stunning basket is the result of a collaboration between LA-based online shop Someware and artisans in Santander, Colombia. It's multifunctional, too: As the folks at Someware point out, you can use it to corral toys, textiles, or "anything else your creative mind can imagine."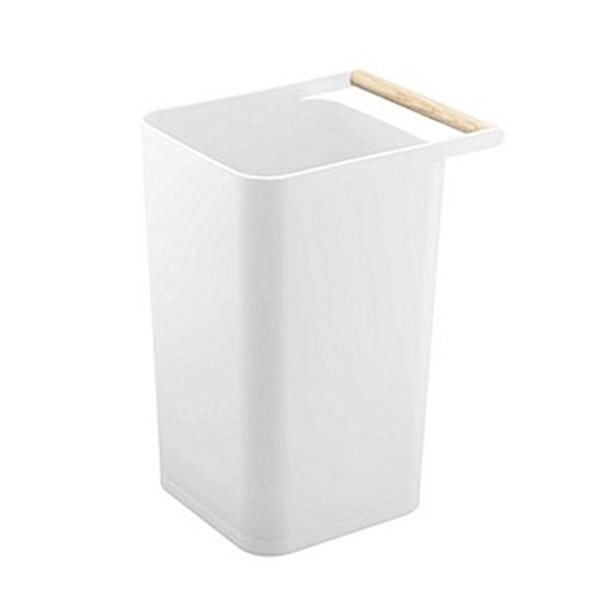 4. White Trash Can, $24.98
An effortless addition to any room, this charming square bin owes its streamlined look to snow-white propylene and a simple wooden handle that makes everyday transport easy. Plus, like many of the options on this list, it comes in a variety of can't-go-wrong colors.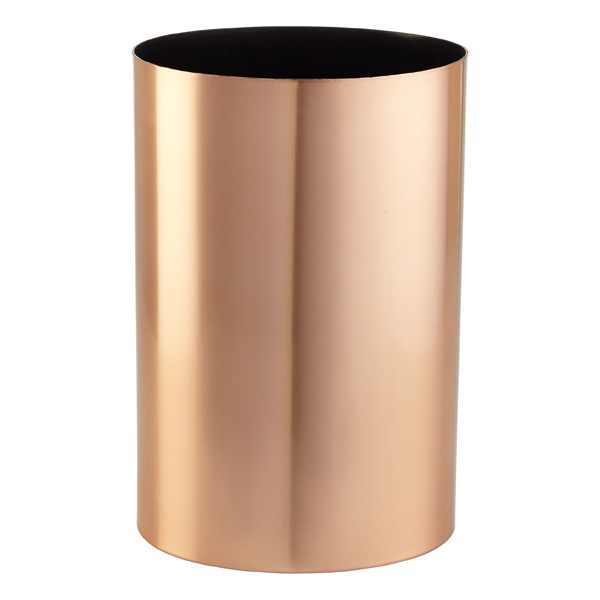 5. Copper Trash Can, $14.99
Spills, messes, and dings are no match for this gleaming can, which showcases all the attractive qualities of copper, without any of the inconveniences (think: rusting and denting).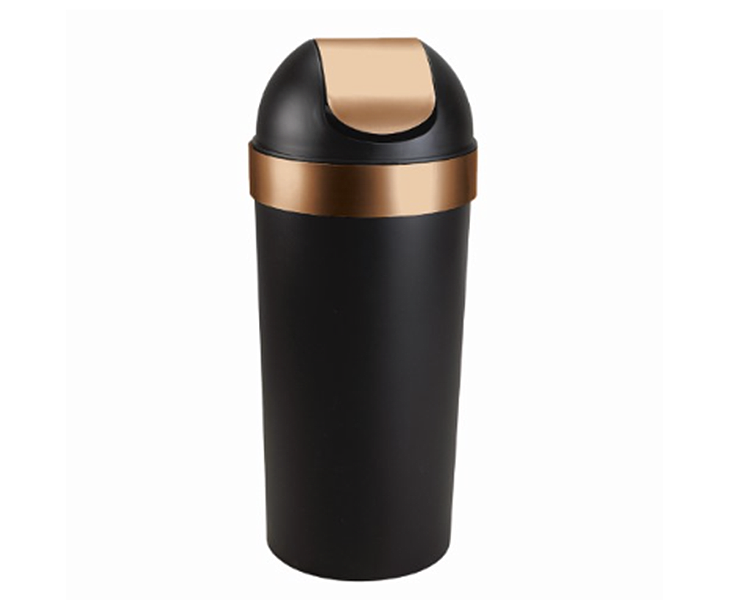 6. Swing Top Trash Can, $35
Umbra's dependable "Venti" model is as good-looking as it is effective: Its brushed metallic lid and neck ring are shamelessly chic; its sizable can holds 16½ gallons.
Available in small, medium, or large, these beautiful baskets are made to last, featuring durable water hyacinth woven over an iron frame.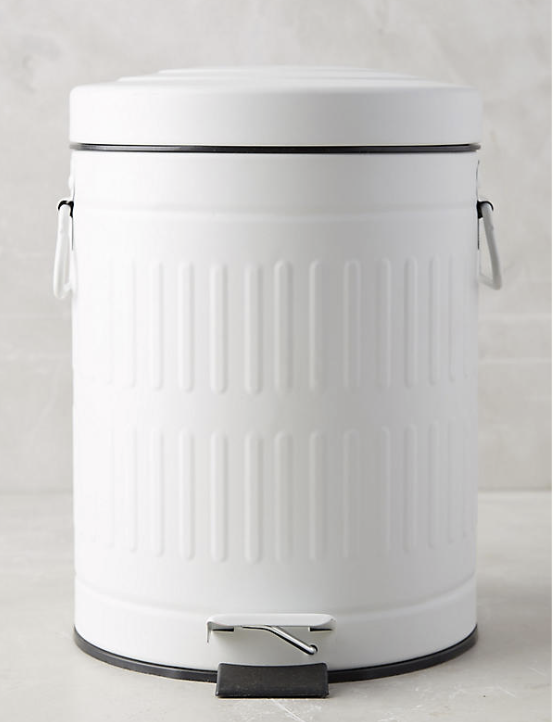 8. Powder Coated Trash Can, $48
On the hunt for cute and compact? This powder-coated trash can does just the trick.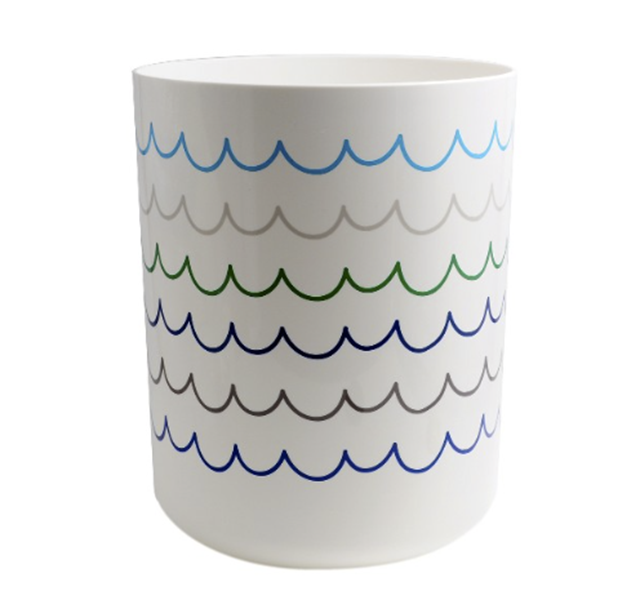 9. Multicolored Wastebasket, $14.99
We love that this playful, patterned wastebasket is simple enough not to steal the show—but its colors bring a hearty dose of charm and seaside whimsy to the table all the same.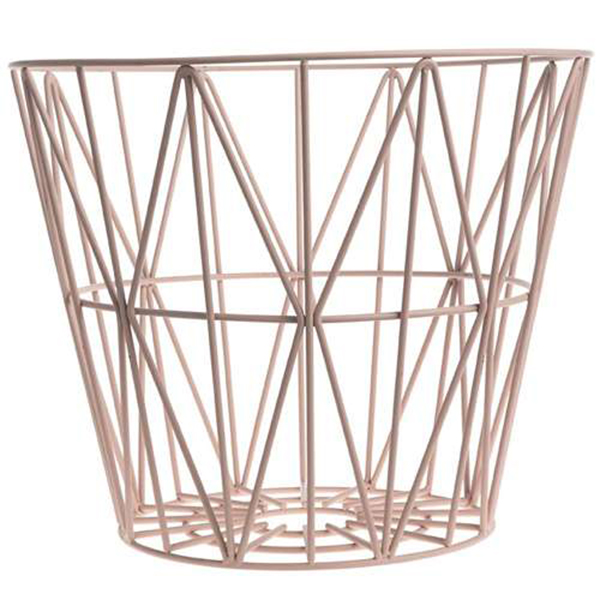 10. Wire Basket, $85
The brainchild of Danish designer Trine Andersen of ferm LIVING, this iron basket comes in three sizes and a host of colors. We're partial to the elegant, understated, and not-overly-girly rose.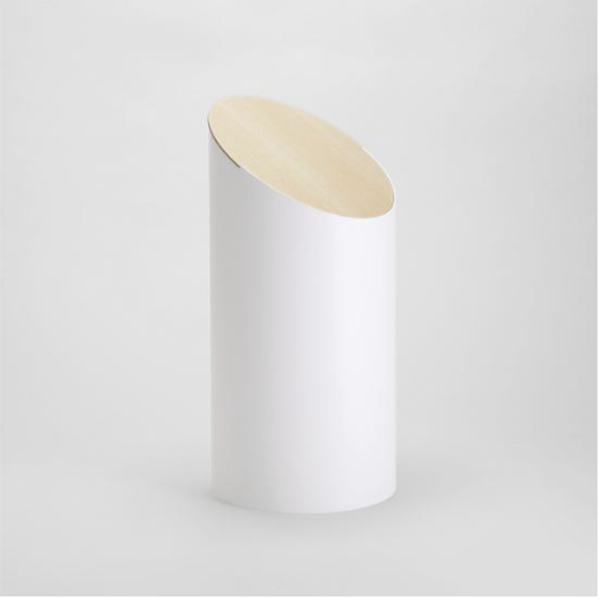 11. Swing Bin, approx. $70
Designed by Shingeichiro Takeuchi and made in Japan, this minimalist trash can—whose graceful swing lid is conveniently removable—is artful, efficient, and appealingly uncomplicated.