What better way to mark the beginning of spring than with an all new wallpaper pairing? Here, a few familiar Animal Print Shop faces—Flamingo, most notably, plus eight lovable Little Darlings—show their colors against an eye-catching patterned paper called Speckle, from New York City company Chasing Paper. Its striking simplicity and playful, perfectly-imperfect dots are just the right match for Flamingo, whose most irresistible features— round eyes, tall legs, and two-tone-pink plumage—truly pop in the pairing.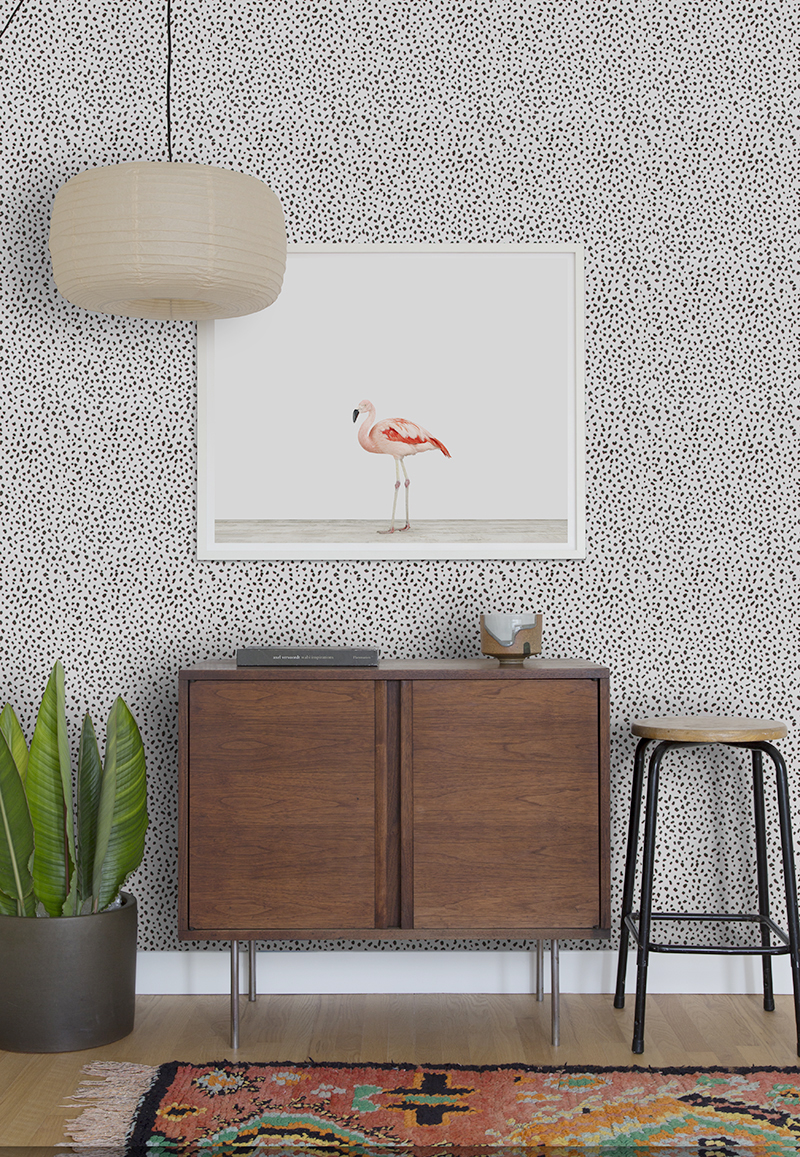 Founded by printing industry veteran Elizabeth Rees, Chasing Paper has made a name for itself with affordable, removable wallpaper that blends striking design with fail-proof functionality. Those on the hunt for the perfect paper can choose from a wide range of colors (from sweet pastels to radiant brights) and patterns (including geometrics, florals, and lively animal prints)—or, browse a selection of collaborative designs. Best of all, when you're ready for a change of scenery, you can peel your chosen paper off in a pinch and replace it with something new, making it a no-brainer for "serial movers, stylish mamas, renters, DIYers, and, of course, commitment-phobes." "Our hope was to introduce a fun way to create a curated and personal moment in people's homes without putting any holes in the walls," says Elizabeth.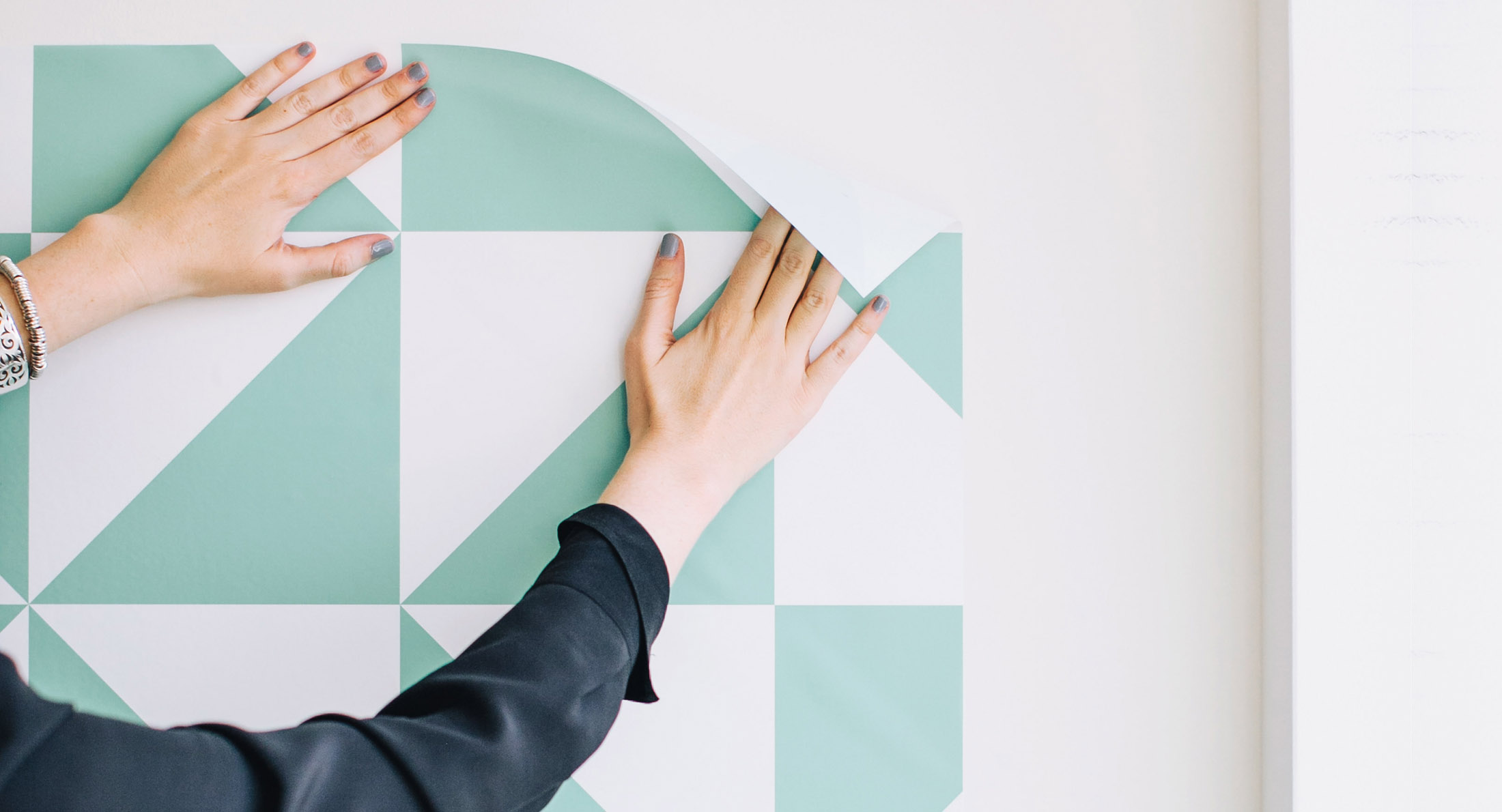 Stylish and fresh, Speckle caught our eye right away. Composed of freehand dots and available in eight punchy colors, it's a playful pick for a child's room or baby's nursery, but still chic enough to show off in a living room, bathroom, dining room, or foyer. With Flamingo, it provided the perfect backdrop for a vintage rug, sturdy stool, and wooden credenza, all flea market or antique store finds. Meanwhile, vibrant greenery and a hanging light fixture from Ikea complete the picture, further setting the stage for our pink winged star to shine. And showing off it's verstaility, Speckle is a perfect backdrop for a grouping of Little Darlings – we just love how it makes all their adorable faces pop.